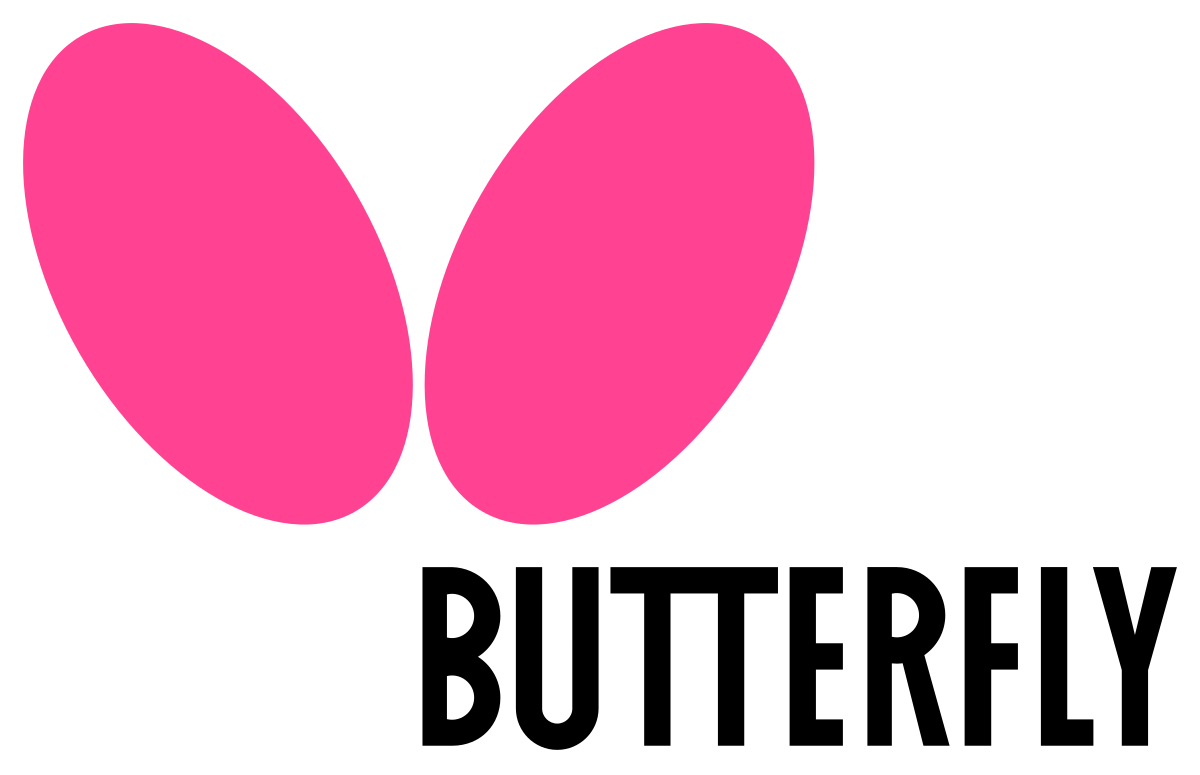 Butterfly
The Butterfly Company (Tamasu Company Ltd) was established over 50 years ago by one of table tennis history's greats, Hikosuke Tamasu. The Butterfly brand is a major player in the table tennis industry if not the number one company today. The "Butterfly" concept was born from the idea that players were flowers and the company was like a butterfly. There to serve the players needs and help them blossom and grow to their fullest potential.
As players, most of us already know about Tenergy, with Tenergy 05 being the most popular rubber sheet on the market. Born eleven years after extensive research and testing, Tenergy employs the latest advances in rubber technology resulting in being the number one rubber sheet sold in the market. The end result of this research is a product line of rubbers that were designed specifically to create a high tension top sheet combined with a spring sponge and a new pimple design under the top sheet. The change in pimple design combined with two variations in sponge hardness yields a variety of Tenergy products to meet every player's needs. All rubber sheets are made in Japan.
Butterfly has been making blades for over 60 years and have engineered the manufacturing process to a fine science. Just check out the new technology they incorporate into their blades like the ALC, ZLC and ZLF blade lines. Carbon options for every style and level of play. Butterfly, always choosing just the right combination of science and materials to create the ideal blade for you! All blades, with the exception of some entry-level models, are made in Japan.
And what about tables? The competition-grade Butterfly tables like Centrefold 25 are manufactured in Europe just to make sure that only true German craftsmanship is used for their tables. The end results are tables with greater bounce consistency; made of high quality materials; with greater durability and are designed to minimize storage requirements. Their other tables are made in Asia to high manufacturing standards. To back up their quality Butterfly tables have some of the longest table warranties on the market. Whether it's for professional events; a training center; your local club or just for recreational use in your basement, Butterfly has that table for you.
Rubber
Blades
Tables
Robots
Accessories
Balls
Cases
Cleaners
Clothing
Glue
Nets
Rackets
Shoes
Bags
Side Tape