Butterfly Europa 25 - Blue
Free curbside shipping with liftgate delivery to contiguous US locations.
Butterfly's Flagship Stationary Table - Extremely Compact Storage - Official Table Of The 2023 U.S. Nationals & U.S. Open Championships
See also:
Refurbished option: Butterfly Europa 25 - Blue - Used (Used at a USA Butterfly-sponsored tournament)
Same table in Green: Butterfly Europa 25 - Green
If you want a similar table with wheels: Butterfly Octet 25 - Blue
If you want a one-piece design with wheels: Butterfly Centrefold 25 - Blue
• Official Table of WAB "We Are Butterfly" Clubs in North America.
• Open the box, pull out the legs, put on the net and you're ready to play
• ITTF APPROVED: Approved by International Table Tennis Federation to exacting standards.
• 5-YEAR WARRANTY: Be assured of professional quality for this indoor ping pong table. No assembly!
• 1 INCH THICK TOP: Enjoy true bounces for consistent play in clubs, institutions, & home game rooms.
• COMPACT STORAGE: Each half is independent. Only takes 6" of storage space! Must lean against wall.
• FREE PROFESSIONAL NET: Tournament-approved Butterfly National League ping pong net set included.
The Butterfly Europa 25 table tennis table is our most compact model - takes up only 6" when stored! Simple and elegant classic design from our German engineers meets all standards as set by ITTF. Stupidly simple setup - just remove from the box, unfold the legs, and attach the net - you're done! Backed by a 5-year warranty, enjoy top playing conditions for years to come, worry free. Get true bounces due to its 1" Perfect Grip top. The special Perfect Grip 25+ surface increases the consistency and reliability of the bounce against both topspin and chop. It reduces the skid and gives you more confidence to play your shots. The 25mm top is scratch proof and protected by a hard PVC band and strong 2-inch steel rim. Complete your playing experience with the included professional quality National League Table Tennis Net Set. Ideal for tournaments, clubs, schools, or home game rooms. Folded, it's 60" wide x 55" high x 6" deep; unfolded, it's a regulation 9' long x 5' wide and 30" high. To store, tip over each half, fold in the legs, then roll each table half into position with the 5" heavy duty wheels (included, but need installation). Butterfly is the preferred table tennis brand by professionals around the world.
Specifications
Top Thickness: 1" Wood
Rail/Rim: 2" x 3/4" Steel
Legs: 2" Square Steel
Wheels: 5" Wheels
Weight: 270lbs
Net: National League
ITTF Approved: Yes
Playback Position: No
Adjustable Feet: No
Accessory Holder/Hassle Free Net: No
Warranty: 5 Years
Butterfly Europa 25 Blue - Pros & Cons
Pros:
• Excellent table for semi-permanent installation in full time clubs and playing areas.
• 25mm table top from Butterfly offers ITTF-Approved level of performance.
• Separates into two halves and folds up for very compact storage.
• Arrives fully assembled, just unbox and play!
• Butterfly stands behind this table with an extended five-year warranty.
Cons:
• This is a heavy table (270 lbs set up, 375 packaged weight).
• This table does not have built-in ball or racket holders.
• Does not offer solo playback mode.
• Requires two people to move and set up properly due to the design. The Centrefold 25 offers much better portability.
Specifications
Surface color: Blue
Top Thickness: 1" Wood
Rail/Rim: 2" x 3/4" Steel
Legs: 2" Square Steel
Wheels: 5" Wheels
Weight: 270lbs
Net: National League
ITTF Approved: Yes
Playback Position: No
Adjustable Feet: No
Accessory Holder/Hassle Free Net: No
5-Year warranty
Folded dimensions: 60" x 55" x 6"

---
Customers who purchased Butterfly Europa 25 - Blue also purchased: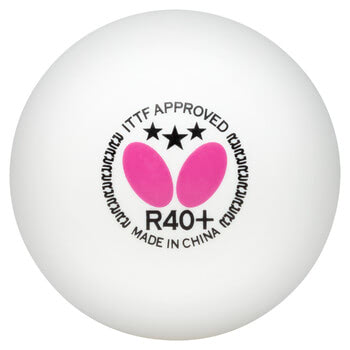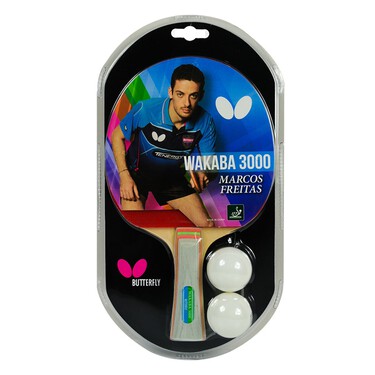 ---
---
Warranty Plus: Additional Warranty Support If Needed
Megaspin offers additional support to standard manufacturer policies, at no extra charge, to ensure that any warranty claim or product defect issue is resolved in the shortest time possible and to your maximum benefit. You can communicate with the manufacturer directly but if you are not happy and need our support team to step in, we will be there to help. See what others are saying.
Best Price Guarantee
We guarantee to have the lowest prices (shipping included) in the US. Please tell us if you see a lower price.
Reviews of Butterfly Europa 25 - Blue (4)
I was looking for a premium table for my table tennis room and this one was IT! I didn't need a portable one or else I would have gone for the Octet. This thing is a true beauty! I was not sure how freight delivery was going to go, but I ordered it on a Tuesday afternoon and had it Friday morning!! It may have helped that I was only one state over from the distribution center in North Carolina (I'm in Georgia). The freight driver dropped it in my garage on a pallet. Megaspin was great! Thanks and now I need a robot!
---

Butterfly Tables

Table Tennis Tables
---
All items are in stock unless otherwise stated. All prices are in USD.
If you need help or advice please contact us. We are happy to help!