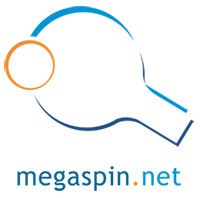 Killerspin MyT Pocket Tables
Top 3 reasons to order a Killerspin MyT Pocket table from us:
Mega Bundle Package

(at only $100, worth $309.95) → Make sure this is selected when adding your table to the cart.

$50 off

several tables: MyT7 Breeze (outdoor), MyT7 BluPocket, MyT5 BluPocket, MyT4 BluPocket, MyT10 BluPocket, MyT4 Lime, MyT5 Mocha, MyT7 BiancoSky, MyT10 EmeraldCoast, MyT10 Mocha

Free Shipping

- to continental US locations.

Best Price Guaranteed

- We price match!

Unparalleled Customer Service

- read our testimonials!
Why order a Killerspin Pocket table?
Killerspin Pocket tables include hidden pockets that hold your paddles and balls within easy reach to keep the fun going.
The new look with clean lines reflects the stylish homes that Killerspin tables are designed for.
Compare Killerspin Pocket Tables
15mm
(entry-level)
16mm
(lower-mid-range)
18mm
(upper-mid-range)
25mm
(most solid, competition-grade)
Outdoor
Blue →

$899.00

$549 Killerspin MyT4 BluPocket

$999.00

$649 Killerspin MyT5 BluPocket

$1,099.00

$749 Killerspin MyT7 BluPocket

$1,299.00

$949 Killerspin MyT10 BluPocket

$1,279.00

$929 Killerspin MyT7 Breeze

Black →

$999.00

$699 Killerspin MyT5 BlackPocket

$1,099.00

$799 Killerspin MyT7 BlackPocket

$1,299.00

$999 Killerspin MyT10 BlackPocket

$1,279.00

$979 Killerspin MyT7 BlackStorm

Black (cont.) →

$1,599.00

$1,299 Killerspin MyT10 BlackStorm

White variant →

$1,099.00

$749 Killerspin MyT7 BiancoSky

$1,349.00

$1,049 Killerspin MyT10 BiancoPure

Green →

$899.00

$549 Killerspin MyT4 Lime

$1,599.00

$1,249 Killerspin MyT10 EmeraldCoast

Mocha →

$999.00

$649 Killerspin MyT5 Mocha

$1,299.00

$949 Killerspin MyT10 Mocha
| | | |
| --- | --- | --- |
| Balls Within Reach | Keeping Paddles Safe & Clean | A Cleaner, More Stylish Look |
| | | |
| Each Killerspin pocket table holds 8 balls within easy reach of both players, so you can spend more time playing table tennis and less time chasing after balls. | Both sides have storage for two table tennis paddles. Now you don't have to worry about your paddle collecting dust and getting damaged when not in use. | Why clutter up perfection with unnecessary white lines? Killerspin removed the extra lines on top of the table, producing a much more modern look to their tables. |