Sanwei Fextra
FEXTRA is a handmade 7-ply all-wood blade laminated using a proven attachment process. This blade offers a feeling of stability and provides additional control to compensate for a player's potential weakness in this area. The 3 middle wood layers clearly reflect the reaction between each force and counterforce. This helps the blade release feedback quickly to the incoming ball, while the carefully selected supporting wood layer easily delivers a high-quality looping effect on fast attacks.

Reaction: 130
Vibration: 115
1st Speed: 95
2nd Speed: 100
Speed: Fast
Impact: Mid
Style: OFF
Weight: 89g
Thickness: 6mm
Ply: 7W
---
Customers who purchased Sanwei Fextra also purchased: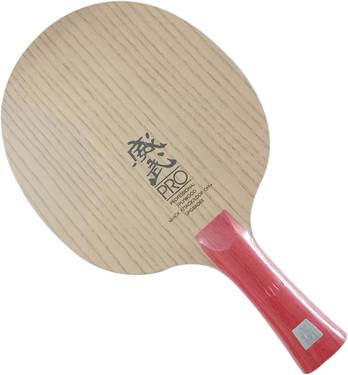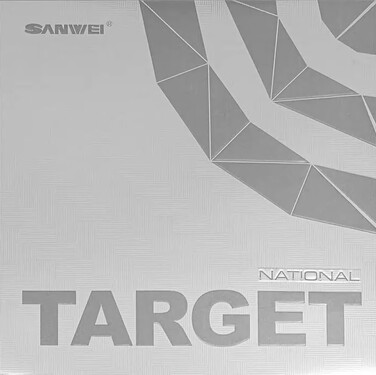 Best Seller
Blade FAQ and Guide - what you need to know when buying a blade.
Compare Blades - blade rating comparison chart.
Blade Weight Variations - Actual blade weight may vary by up to 8g.
Best Price Guarantee
We guarantee to have the lowest prices (shipping included) in the US. Please tell us if you see a lower price.
Reviews of Sanwei Fextra (28)
View all 28 reviews
Surprisingly light for a 7 ply. Very comfortable straight handle marginally thicker than anything from butterfly. Large sweet spot, works well with attacking short pips. Very different feel to other 7 ply blades such as PG7 which is harder and more direct and had a greater tendency to head heaviness.A veritable steal at the price:
---
These are my comments after using this blade for 10 months: My ST handle weighs 90g and is exactly 6.0mm thick. ST handle circumference is 94mm which is very thick. Blade weight is towards handle, so not head heavy. The blade has a soft, somewhat flexy feeling with ALL+ speed. This is classic limba+ayous structure, so you will have lots of feeling & control. It also has a very high throw angle, so you need to really close your bat angle and have a tight grip. This blade pairs best with medium hard (47.5 degree) Tensor rubbers like Xiom Vega Pro and Nittaku Fastarc G1. This a great blade for beginners and intermediate and is only 20 USD!
---
Mine weighs 84 grams. It has occasional variations which make my shot less consistent. The handle is comfortable. Pretty good feedback and generally good enough to perform basic strokes.
---
My favorite table tennis blade,This blade is fantastic! You can do anything with it, spin 10
Trully amazing
View all 28 reviews

Sanwei Blades

Table Tennis Blades
---
All items are in stock unless otherwise stated. All prices are in USD.
If you need help or advice please contact us. We are happy to help!