Oukei Robots
The utility of training with a robot is undeniable and Oukei offers a varied lineup of products that will definitely elevate your game to the next level. Oukei's robots are versatile, so they work well for all ranges of players. There are single-head and dual-head models, each allowing you to adjust the ball frequency and speed.
Oukei's most basic model the E1A offers superb value due to its versatility and durability. As you move up through the product line, you see additional features and technology designed by table tennis enthusiasts with an eye for quality.
The ES9 and S9 robots are top-of-the-line training tools that can be fine-tuned to deliver spin and serve variations within the same batch of balls. The possibilities are immense. Take a moment to watch the product videos to get a feel for each Oukei robot and compare them using the detailed comparison chart. Oukei stands behind their products with a three-year warranty and technical support for as long as you own the robot.
---
2-Wheel Standing Robots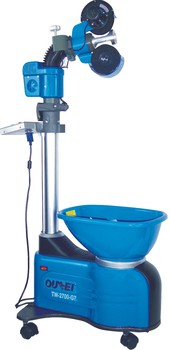 ---
All items are in stock unless otherwise stated. All prices are in USD.
If you need help or advice please contact us. We are happy to help!