Andro Rocket Medium
andro® extends the successful ROCKET series. With improved surface structure the ROCKET series are the benchmark for all classic pimples inside rubbers. andro® ROCKET MEDIUM has a medium hard sponge and gives a sensitive stroke to the player. Above all the spin-offensive player will feel true joy with this rubber. ROCKET MEDIUM – our recommendation for all class players acting with middle fast arm movements.
Recommendation: for players of all levels
Philosophy: powerful sound with speed gluing
Density: medium pimples inside
Speed: 97
Spin: 100
Control:87
Sponge Hardness:Med
---
Customers who purchased Andro Rocket Medium also purchased: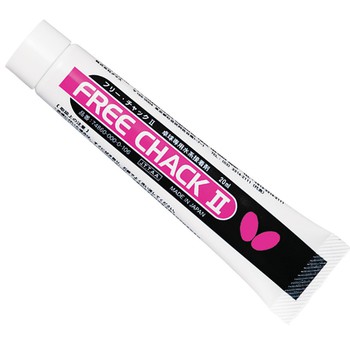 Andro has dedicated over three decades to the development of high-performance table tennis equipment. Exemplifying German engineering prowess, Andro rubbers are built for speed, spin and versatility. Through rigorous research and development, Andro consistently delivers products for those individuals who demand the most from their table tennis equipment. No one demonstrates this better than Simon Gauzy from the Andro pro team. His unrelenting style of play lets him push the boundaries of what's physically possible.
Andro has a long list of professional quality rubbers. The Andro Rasanter series is a mainstay in the table tennis world and the Hexer series is on the cutting-edge of offensive rubbers. For pips-out players, check out the Andro Blowfish and Chaos rubbers. Andro rubbers will keep you going strong in your next match!
---
Rubber FAQ and Guide - what you need to know when buying rubber sheets.
Compare rubber ratings - compare ratings to other sheets.
Best Price Guarantee
We guarantee to have the lowest prices (shipping included) in the US. Please tell us if you see a lower price.
Reviews of Andro Rocket Medium (5)
It's just a step in rubbers, you can get easyly more from other rubbers, but for growing is good option.

It's a good trick if you want to change from european rubbers to chinesse rubbers
---
Rocket medium is a very good rubber if your game is very slow, even in speed or spin. If you are the kind of players who use to wait a moment before attacking, it could stay in your blade.
It is very slow, and the spin, I think it is of that rubbers that you need to hit hard to get some spin.
It's control is good, I mean like a Neos Tacky.
---
A good rubber.
Easy to use for learners, good for speed and control, a little less for spin.
Recommended for an allround player.
---

Andro Rubber

Table Tennis Rubber
---
All items are in stock unless otherwise stated. All prices are in USD.
If you need help or advice please contact us. We are happy to help!