Andro CS7 Velocity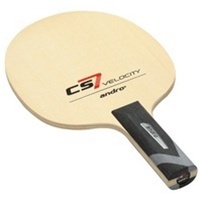 Pure speed for unconditional offensive: ? ve Ayous-plies surrounded by two rigid Hinoki-plies provide an incomparable penetrating power. Even with slightly slower arm movements precise and hard strokes can be achieved. The core of more elastic Ayous-wood permits dangerous top-spin strokes from half-distance. For absolute offensive players with good technical skills willing to take risks.
CS7 Multiply:
• High Base Speed
• Optimum Weight Balance
• 7 Premium Plywood
• Maximum Sweetspot
Speed: 96
Control:92
Feel: Medium Hard
Weight:90g

---
Customers who purchased Andro CS7 Velocity also purchased: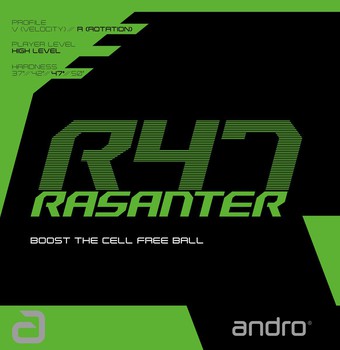 Best Seller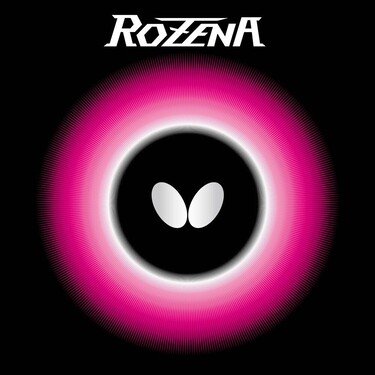 Best Seller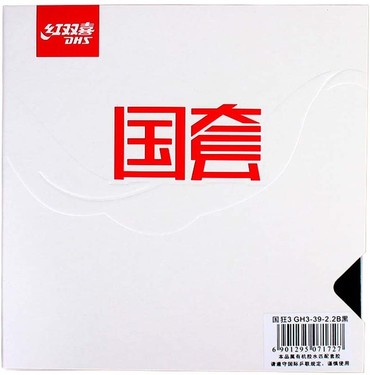 Blade FAQ and Guide - what you need to know when buying a blade.
Compare Blades - blade rating comparison chart.
Blade Weight Variations - Actual blade weight may vary by up to 8g.
Best Price Guarantee
We guarantee to have the lowest prices (shipping included) in the US. Please tell us if you see a lower price.
Reviews of Andro CS7 Velocity (4)
The hinoki grain is beautiful. Andro uses some select wood for the CS7 Velocity. It's pretty thick though at 7mm. Also, it's not a hollow handle but it looks like Andro is using lighter wood pieces for the handle making it head heavy if you use heavy rubbers.

The speed is very good, faster than Primorac Carbon.
---
Well crafted. Comfortable handle/grip. Good weight balance. In play, it is dynamic, has many gears. Good dwell time, excellent spin capability. Stable and rigid with soft touch.Tons of power reserve even when away from table. Suitable for offensive style. I use Palio Blitz 2mm FH and Mk V 2mm BH.
---
7-ply with hinoki outer layers. Nicely crafted as one would expect from Andro. Rated OFF+ but I think closer to OFF. Quite stiff and hard so it works will with Ox LPs. Solid, with just a little vibration.

I'd recommend a medium-soft, non-tacky inverted rubber unless you are looking for pure speed and willing to sacrifice some control. I don't think this blade was designed for hard, tacky Chinese rubbers.

Comparing this blade to others using the same rubber, I found that the throw tended to be higher than average. Nice gears...flat hits and smashes really scream but it still gives good touch in the short game.

Andro Blades

Table Tennis Blades
---
All items are in stock unless otherwise stated. All prices are in USD.
If you need help or advice please contact us. We are happy to help!