Andro Gauzy BL5 ALL
• Control, control, control: five layers of wood secure maximum command over the ball.
• Veneers carefully processed in Sweden give this simple and effective all-round wood its incomparable ball feel.
• The speed of incoming shots is absorbed by the veneer construction to ensure safe shots by yourself.
• Simon's recommendation: the Gauzy BL5 is the ideal wood for players in training and for all-rounders by conviction.
Simon Gauzy, a new andro brand ambassadors, has established himself as an outstanding player in European top table tennis. The 24-year-old Vice European Champion 2016 in Men's Singles was already ranked as number 8 in the ITTF World Ranking and stands out at the table with his feel for the ball, diligence, and creativity. Simon works with an eye for detail and allows no compromises when it comes to his material. The GAUZY Blade Line was developed together with France's number 1 and bears his signature from the handle shape to the veneer selection: modern yet traditional.
Weight: 84g
Ply: 5
Handle Size: Flared: 100 x 26mm
Blade Head Size: 157 x 150mm
Blade Handle Length: 5.4mm
Made in Sweden

---
Customers who purchased Andro Gauzy BL5 ALL also purchased: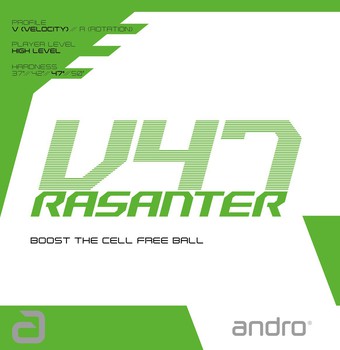 Blade FAQ and Guide - what you need to know when buying a blade.
Compare Blades - blade rating comparison chart.
Blade Weight Variations - Actual blade weight may vary by up to 8g.
Best Price Guarantee
We guarantee to have the lowest prices (shipping included) in the US. Please tell us if you see a lower price.
Reviews

Andro Blades

Table Tennis Blades
---
All items are in stock unless otherwise stated. All prices are in USD.
If you need help or advice please contact us. We are happy to help!