Andro Treiber FO OFF/S
Free US Shipping
If you want to keep up with modern table tennis, a synthetic fiber-reinforced blade is an absolute must-have. The immediate passing of the impulse to the hitting hand, the direct transfer of the impact energy to the ball, as well as the wide and open tempo scale make this blade construction indispensable in modern times.
The Andro Treiber series offers all these advantages.
Your Choice: Andro Treiber offers one blade each with KVL Carbon (CI, CO) and one with TXL Fiber (FO), selectable as Inner (I) or Outer (O) version.
The Outer version of each blade delivers a more direct impact with increased power and speed, whereas the Inner versions focus on touch and control at a slightly reduced pace.
The Treiber FO OFF/S has TXL Fiber directly under the Hinoki outer veneer. This blade offers you an advantage with its directness on first balls against backspin, as well as in topspin rallies. The exceptionally high ball throw caused by the Hinoki outer veneer is fun and means additional danger for your opponent.
The Andro Treiber FO OFF/S is a very vital blade and thus made for active and brave players. It is the blade of choice of Andro product developer and former No. 11 in the world, Damien Eloi.
Class: OFF+
Speed: 97
Control:63
Weight: 90g
Material: Wood+ Composite
Plies: 5+2
Handle Length:
Flared: 100x26mm
Handle Width: 6.8mm
Blade Surface: 157x150mm
---
Customers who purchased Andro Treiber FO OFF/S also purchased: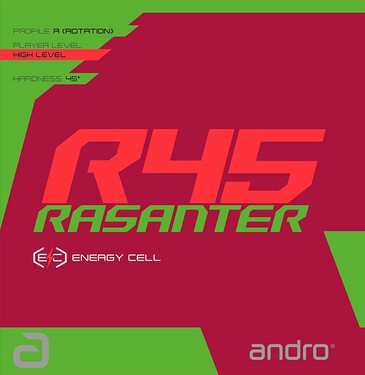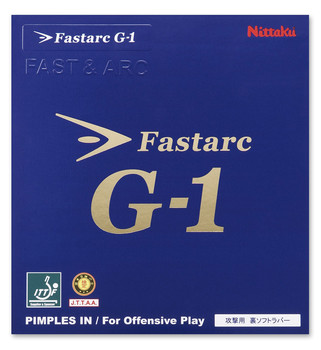 Best Seller
Blade FAQ and Guide - what you need to know when buying a blade.
Compare Blades - blade rating comparison chart.
Blade Weight Variations - Actual blade weight may vary by up to 8g.
Best Price Guarantee
We guarantee to have the lowest prices (shipping included) in the US. Please tell us if you see a lower price.
Reviews of Andro Treiber FO OFF/S (5)
I don't usually do this, but after using the this blade, I feel obligated to say something about it. I had been using Timo Boll ALC with Hurricane (FH) and Moristo SP (BH). Decided to build a new bat and test this blade out after looking at reviews on YouTube (Table Tennis Daily). Tried it today and was totally blown away.

Pros - Very fast, suitable for close to table loops and counter attacks. Considerably consistent throughout all my shots and its so much cheaper compared to Butterfly's ALC, ZLC range.

Cons - less dwell time so less feel for brushing the ball. Might be due to changing of rubbers from Hurricane to MX-P. Less forgiving than Timo Boll ALC.

For the amount of speed and power it offers over my Timo Boll, the slight dip in consistency is negligible. My training partner have a tough time blocking my loops and counter attacks compared to when I was using the boll.

Good blade my Andro.
---
Fastest blade I have ever played with. For me definitely not enough control. Very short contact time, but powerfully played shots are absolut rockets.
---
Said to be the improved version of the Treiber Z but the Treiber Z is better. The handle is larger Treiber Z, not comfortable. I recommend the Treiber Z.
---
Paired this blade with Donic Bluestorm Z2 (2.1) on both sides and the blade performs at top notch. Control is amazing with the speed it offers. Makes blocking with Z2 come easy. Most comfortable feeling handle. A weapon that offers an all-out attack. A pleasure to play with. 5 stars with an overall 10. Note: Table Tennis Daily Dan and Professional Player Damien Eloi were right on with the You Tube video of this blade. Check it out.

Andro Blades

Table Tennis Blades
---
All items are in stock unless otherwise stated. All prices are in USD.
If you need help or advice please contact us. We are happy to help!