JOOLA Energy 325
The ENERGY family has been expanded with an extremely soft version. The highly elastic upper rubber in combination with the 32.5 ° sponge boosts the ball contact time and causes a higher ball trajectory. Safe block balls, also against extreme topspin shots, are another feature of the new Energy 325. Players that want to be successful with a lot of control and safe topspins cannot avoid the Energy 325.
Strategy: DEF ext/OFF
Speed: 80
Spin: 83
Control: EXTRA HIGH
Hardness: 32.5°
---
Customers who purchased JOOLA Energy 325 also purchased: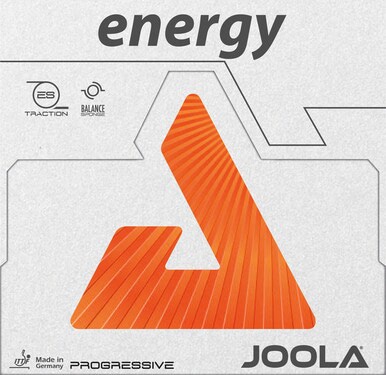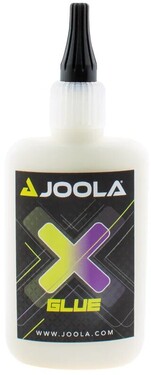 $13
.95
($37.70/100ml)
$14.95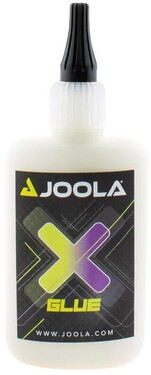 $19
.95
($22.17/100ml)
$24.95
JOOLA Rubber Comparison Chart (Updated August 2020)
JOOLA is a brand with a long history of outstanding products. JOOLA's reputation for quality spans the globe, having originated in Europe, now US-owned, and one of the premier table tennis brands in the world.
The Rhyzm, Rhyzer and Maxxx rubber series stand out in a product lineup focused on delivering performance and value to table tennis enthusiasts. Showing their dedication to the evolution of the game, JOOLA developed the Rhyzm-P and Maxxx-P rubbers to shine in the plastic ball era. Additionally, JOOLA offers various Pips-Out, Anti-spin and defensive-oriented rubbers. Whatever your style, JOOLA has you covered!
Rubber FAQ and Guide - what you need to know when buying rubber sheets.
Compare rubber ratings - compare ratings to other sheets.
Racket Assembly Limitation: We regret that we currently can only assemble this rubber sheet to a JOOLA blade.
Best Price Guarantee
We guarantee to have the lowest prices (shipping included) in the US. Please tell us if you see a lower price.
Reviews

JOOLA Rubber

Table Tennis Rubber
---
All items are in stock unless otherwise stated. All prices are in USD.
If you need help or advice please contact us. We are happy to help!