JOOLA CWX
To be a successful defender nowadays it is extremely important to constantly refine all playing components. Cutting defence from half distance is not the only priority any more. Moreover, a defensive player has to be flexible. This requires pimple rubbers that enable such playing characteristics.
Therefore our goal was to develop a long pimple rubber, together with our longterm partner defending ace Chen Weixing, that meets all the requirements of modern defensive play. The result of these efforts is the JOOLA CWX.
The pink coloured (50°) sponge with integrated Tensor technology offers enormous opportunities for undercut strokes away from the table, whilst retaining control for disturbing shots close to the table due to the sponge hardness and flat trajectory. The grippy micro structure of the pimple heads and the flexibility of the narrow pimples also allows extreme chop defence with maximum control.
Strategy: DEF- / DEF ex.
Speed: 64
Spin: 58
Hardness: 50
---
Customers who purchased JOOLA CWX also purchased: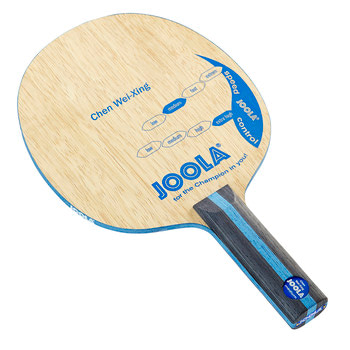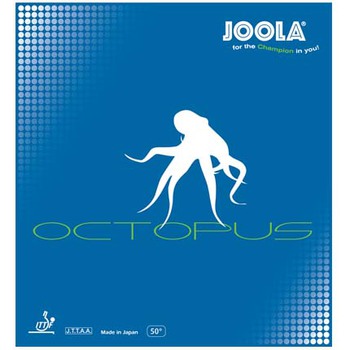 JOOLA Rubber Comparison Chart (Updated June 2021)
JOOLA is a brand with a long history of outstanding products. JOOLA's reputation for quality spans the globe, having originated in Europe, now US-owned, and one of the premier table tennis brands in the world.
The Dynaryz and Rhyzen series are JOOLA's latest rubber sheets featuring state-of-the-art technologies for professional play. The Rhyzm, Rhyzer and Maxxx rubber series are still popular and are focused on delivering more affordable performance to table tennis enthusiasts. Rhyzm-P and Maxxx-P stand out as the flagship rubber sheets from these series, designed for the plastic ball era. Additionally, JOOLA offers various Pips-Out, Anti-spin and defensive-oriented rubbers. Whatever your style, JOOLA has you covered!

Rubber FAQ and Guide - what you need to know when buying rubber sheets.

Compare rubber ratings - compare ratings to other sheets.

Racket Assembly Limitation: We regret that we currently can only assemble this rubber sheet to a JOOLA blade.
Best Price Guarantee
We guarantee to have the lowest prices (shipping included) in the US. Please tell us if you see a lower price.
Reviews of JOOLA CWX (1)
This pips has a nice pink color sponge. Consistent return for mid and close table play. It has almost similar characteristics with Spinlord Dornenglanz (1st month) and Saviga Monster 77, but with better control and durability.

JOOLA Rubber

Table Tennis Rubber
---
All items are in stock unless otherwise stated. All prices are in USD.
If you need help or advice please contact us. We are happy to help!