JOOLA Air Carbon
Free US Shipping
The JOOLA AIR CARBON is the offensive version of the "Air" Series. The JOOLA AIR fundamental characteristics are maintained due to the 5mm thick Balsa core. This creates a unique playing feeling and increased stability. This version guarantees the weight of the blade is between 71-72g. The JOOLA AIR CARBON gains speed and precision with the 2 carbon layers.
• Offensive 5+2 ply blade
• 5mm Balsa Core creates a lightweight, yet stable blade
• Suitable for close to mid distance blockers and counter hitters
• Lightest Carbon blade in the JOOLA lineup
Vibration: Medium
Touch: Hard
Ply: 5+2
Composition: Limba, Fineline Grey, Carbon Net, Balsa
Playstyle: Off- / Off+
Technology: Carbon
Head Size: 155mm x 149mm
Thickness: 7.6mm
Weight: 72g
Speed: 92
Control: 54
Recommended Rubbers:
Off-: Energy, Dynaryz CMD
Off: Rhyzm Tech, Rhyzer 43
Off+: Rhyzm-P, Rhyzer 48
---
Customers who purchased JOOLA Air Carbon also purchased: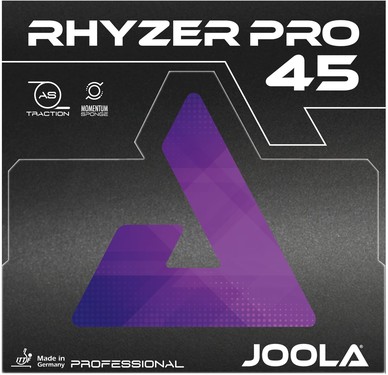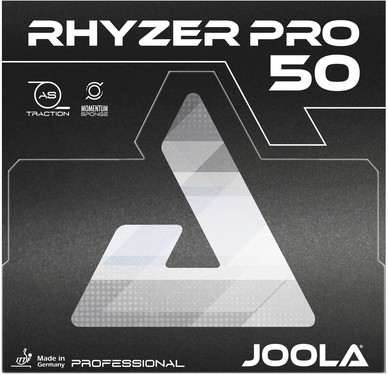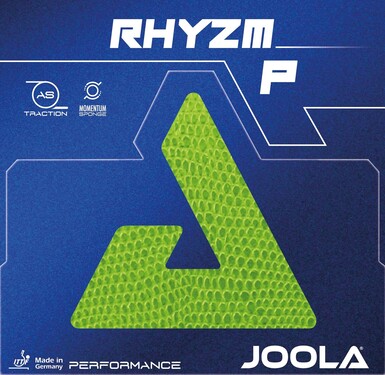 JOOLA Blades Comparison Chart (Updated April 2022)
Blade FAQ and Guide - what you need to know when buying a blade.
Compare Blades - blade rating comparison chart.
Blade Weight Variations - Actual blade weight may vary by up to 8g.
Best Price Guarantee
We guarantee to have the lowest prices (shipping included) in the US. Please tell us if you see a lower price.
Reviews of JOOLA Air Carbon (4)
Excellent blade, well balanced, great feeling, I'm using Joola Rhyzm-P 2.0 Rubber
---
This is excellent blade!I love it!
My rubber for fh is Joola Maxxx-p (2,0 mm)
and
for bh is Joola Samba Tech (2,0 mm)

---
I love this blade. Maybe balsa and carbon is not for purists but for those of us who use wristy strokes and place the emphasis on quick attacks the combination is a godsend. This is probably my favourite example as it is not super thick or super hard...just right in fact. I have tenergy 05 on f/hand and hammond pro beta on b/hand and everything is working as it should.
---
Forehand and backhand attacking shots felt effortless. Blocking is quick, takes a while to adapt.
Played with MXP on fh and MXS 1.8 on bh.
Needed a bit of a fine tune with touch shots, backhand push seemed quite controlled.
Serves seem pretty spinny. Upgraded from BTY BalsaCarbo x5
Shame the blade only lasted 2 weeks, it's a very soft blade... I wouldn't use it as an encouragement tool...

JOOLA Blades

Table Tennis Blades
---
All items are in stock unless otherwise stated. All prices are in USD.
If you need help or advice please contact us. We are happy to help!