Cyber Week
→ Use promo code
T25
on your cart for $25 off
JOOLA Tour 2500
- best-selling 25mm-top table.
Killerspin MyT7 Breeze
Free curbside shipping with liftgate delivery to contiguous US locations.
Mega Bundle Package (worth $510.93):

A breath of fresh air
Itís time to go out, take a breath of fresh air and challenge your family, friends and co-workers to a match! Not only will you have an amazing table tennis experience with endless fun, you will also be able to do it all without having to worry if the weather changes. The MyT7 Breeze is a completely weatherproof, top quality outdoor table with great performance and durability. Rain and moisture donít slow down this versatile table.
Be prepared to win
No more wondering if you left your paddles on the porch or chasing the balls that were scattered around in the backyard. One of the greatest additions to this table are the pockets for your paddles and balls, and from now on you donít have to waste your time on a search partyóyou can start playing immediately!
Easy care
Classic styling is paired with functionality with the MyT7 Breeze table. With a foldable frame and an aluminum-plastic, weatherproof top that can store up to 16 balls and 4 paddles, this regulation size, 9ft long and 5ft wide table makes table tennis a truly enjoyable experience.
User-friendly on a whole new level
So good looking you will want to use it indoors, the MyT 7 Breeze combines the trendy look with state of the art weather resistance. This table is crafted of steel and aluminum-plastic for easy care. Its sturdy top provides such quality bounce and feel, that you wonít find yourself wanting an indoor-only table any time soon. The MyT7 Breeze can do double duty as an outdoor and an indoor table

Focal point of any backyard
With the blue finish on the top, silver powder-coated steel base, and a pop of red color to brighten up the whole look, MyT7 Breeze is destined to become a backyard favorite. All thatís left for you to do is to gather your loved ones and enjoy the weather outside while playing our favorite sport! #UnPlugNPlay!

TOP: 4mm Alu-plastic weatherproof
FEET: Adjustable
COLOR OF TOP: Blue
FRAME TYPE: Folding
TABLE LOCATION: Outdoor
COATING: Repeat Roller Coating
NET POST SET: Killerspin Outdoor Clip-on Net and Post
SET UP STYLE: Rollaway
---
Customers who purchased Killerspin MyT7 Breeze also purchased: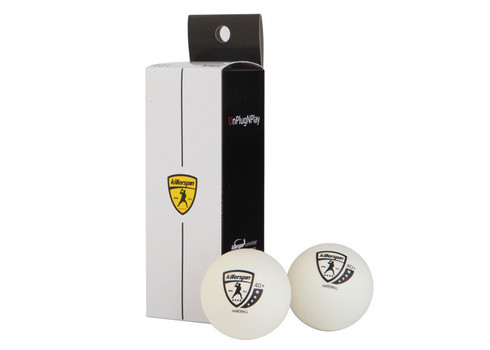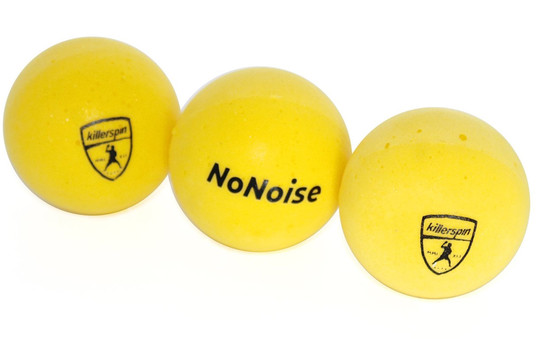 Warranty Killerspin Tables are covered by Killerspin's 1 year limited warranty.
Shipping Policy Killerspin MyT7 Breeze is delivered free of charge in 1-2 weeks to any contiguous US location, using curbside delivery with a lift gate truck. Your order will be followed up with a phone call prior to delivery.
Optional White Glove Service (includes table assembly) costs an extra $350 for this model. The service consists of inside delivery, table assembly and box removal. You may request this service by ticking the checkbox on top of the "Add to Shopping Cart" button above.
Compare Killerspin Pocket Tables
15mm
(entry-level)
16mm
(lower-mid-range)
18mm
(upper-mid-range)
25mm
(heavy-duty, competition-grade)
Outdoor
Blue →

$899.00

$699 Killerspin MyT4 BluPocket

$999.00

$649 Killerspin MyT5 BluPocket

$1,099.00

$799 Killerspin MyT7 BluPocket

$1,299.00

$999 Killerspin MyT10 BluPocket

$1,279.00

$1,204 Killerspin MyT7 Breeze

Black →

$999.00

$699 Killerspin MyT5 BlackPocket

$1,099.00

$799 Killerspin MyT7 BlackPocket

$1,299.00

$999 Killerspin MyT10 BlackPocket

$1,279.00

$1,204 Killerspin MyT7 BlackStorm

Black (cont.) →

$1,599.00

$1,524 Killerspin MyT10 BlackStorm

White variant →

$1,099.00

$749 Killerspin MyT7 BiancoSky

$1,349.00

$1,049 Killerspin MyT10 BiancoPure

Green →

$899.00

$599 Killerspin MyT4 Lime

$1,599.00

$1,249 Killerspin MyT10 EmeraldCoast

Mocha →

$999.00

$699 Killerspin MyT5 Mocha

$1,299.00

$999 Killerspin MyT10 Mocha
| | | |
| --- | --- | --- |
| Balls Within Reach | Keeping Paddles Safe & Clean | A Cleaner, More Stylish Look |
| | | |
| Each Killerspin pocket table holds 8 balls within easy reach of both players, so you can spend more time playing table tennis and less time chasing after balls. | Both sides have storage for two table tennis paddles. Now you don't have to worry about your paddle collecting dust and getting damaged when not in use. | Why clutter up perfection with unnecessary white lines? Killerspin removed the extra lines on top of the table, producing a much more modern look to their tables. |
---
---
Warranty Plus: Additional Warranty Support If Needed
Megaspin offers additional support to standard manufacturer policies, at no extra charge, to ensure that any warranty claim or product defect issue is resolved in the shortest time possible and to your maximum benefit. You can communicate with the manufacturer directly but if you are not happy and need our support team to step in, we will be there to help. See what others are saying.
Best Price Guarantee
We guarantee to have the lowest prices (shipping included) in the US. Please tell us if you see a lower price.
Reviews

Killerspin Tables

Table Tennis Tables
---
All items are in stock unless otherwise stated. All prices are in USD.
If you need help or advice please contact us. We are happy to help!