Butterfly Harimoto Innerforce ZLC
Free US Shipping
See also: Penhold version
The Harimoto Innerforce ZLC represents a leap forward in blade technology. Just like the popularity of the Harimoto ALC, it was obvious that adding this blade technology to the ZLC would make this blade an instant seller. There are two main qualities that make the Harimoto Innerforce ZLC a great attacking blade. The first quality is the high rebound area improves overall contact in the sweetspot for more control and feel on soft and high power shots. The second quality is the dynamic feedback that is created because of how the blade layers are constructed to get the maximum feel. Those 2 qualities are the reason this blade will appeal to a high range of players that play varying styles.
The rubber recommendation for this blade is the Dignics 05. For the Dignics line of rubber the 05 has the highest trajectory, and lands the shortest distance on the table. The 80 has the second highest, and lands in the middle of the table. The 64 has the lowest trajectory, and the longest travel path landing deepest on the table. To add more grip to this blade you can get the Soft Grip Tape. It provides grip and comfort to the racket handle. Another great choice for racket care is adding side tape to the blade. It can protect the wood in the event it is hit on the table.
Class: OFF
Ply: 5W+2ZLC
Blade Thickness: 5.7
Made in Japan
Blade Size: 158x152mm
AN Handle Size: 100x24mm
FL Handle Size: 100x24mm
ST Handle Size: 100x23mm
Weight: 89g
Reaction: 105
Vibration: 93

---
Customers who purchased Butterfly Harimoto Innerforce ZLC also purchased: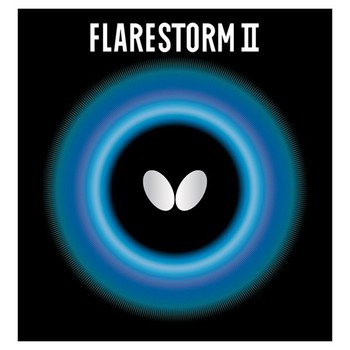 FAQ: Does Megaspin sell Japan-made Butterfly blades?
Some Butterfly blades like Korbel and Grubba are produced in factories both in Europe and in Japan, so they exist in 2 variants. When a Japanese blade has a Europe-made version, we always carry the Japanese variant. Other blades like Butterfly Timo Boll Offensive are only made in China so we cannot carry a Japanese variant of these blades.
Blade FAQ and Guide - what you need to know when buying a blade.
Compare Blades - blade rating comparison chart.
Blade Weight Variations - Actual blade weight may vary by up to 8g.
Best Price Guarantee
We guarantee to have the lowest prices (shipping included) in the US. Please tell us if you see a lower price.
Reviews of Butterfly Harimoto Innerforce ZLC (2)

Butterfly Blades

Table Tennis Blades
---
All items are in stock unless otherwise stated. All prices are in USD.
If you need help or advice please contact us. We are happy to help!