GEWO Karas Scepter
Free US Shipping
Aleksandar Karakasevic "King Kara" still is a synonym for extraordinary feel for the ball and spectacular topspin strokes. It is above all his spectacular backhand which leaves his fans speechless and gives his opponents a very hard time. When it comes to their materials, professionals must not leave anything to chance, and this is why "King Kara" relies on GEWO products
GEWO Karas Scepter features an innovative, harder Premium Carbon Material which provides for stable ball bouncing, balanced hardness, and a longer dwell time. The synthetic fiber is placed directly under the 0.8mm thick outer Limba plies. This enables very efficient topspins and counter-topspins, but still offers more than enough control for over-the-table "Touch Play" and passive playing situations. GEWO Karas Scepter offers a plain, not too hard touch and provides great spin support in any situation. The perfect symbiosis of feeling, power, and optimized energy transfer. For high-performing players relying on fast synthetic fiber blades with a good feeling to meet the requirements of modern high-speed table tennis.
Type: Offensive
Speed: 105
Control: 82
Weight: 83g
---
Customers who purchased GEWO Karas Scepter also purchased: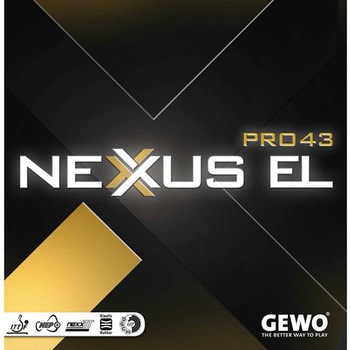 Blade FAQ and Guide - what you need to know when buying a blade.
Compare Blades - blade rating comparison chart.
Blade Weight Variations - Actual blade weight may vary by up to 8g.
Best Price Guarantee
We guarantee to have the lowest prices (shipping included) in the US. Please tell us if you see a lower price.
Reviews

Gewo Blades

Table Tennis Blades
---
All items are in stock unless otherwise stated. All prices are in USD.
If you need help or advice please contact us. We are happy to help!