DHS Skyline 3-60 - Mid-Hard
CONTROL + LOOP Sticky Rubber + Soft Elastic Sponge Skyline 3-60: classic sticky rubber + new soft elastic sponge Classic Skyline 3, equipped with a soft and elastic 60 sponge, brings a unique sense of depth with ball contact. Skyline 3-60 is designed with a unique sponge-rubber combination. It absorbs and responds rapidly on ball contact, providing for excellent elasticity and speed. Such dynamic properties make Skyline 3-60 ideal for continuous and high strength loop attacks. Minimal effort is needed. The soft elastic 60 sponge and pliable rubber is perfect for making fast attacks and subtle technical changes with the wrist, to deceive the opponent. Skyline 3-60 generates strong and changeable spin. Supported by soft elastic sponge, the sticky rubber optimises such spin potential. Players using Skyline 3-60 will not be limited to one certain type of loop but have the option of making varied loop techniques. Skyline 3-60 is the optimal combination of classic sticky rubber and elastic sponge.
Hardness: 37 degrees
Speed: 86
Spin: 95
Control: 70
---
Customers who purchased DHS Skyline 3-60 - Mid-Hard also purchased: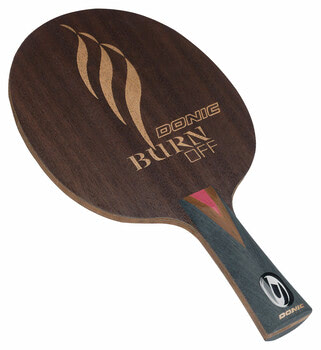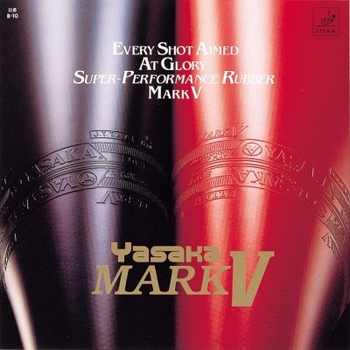 Best Seller
If you've watched competitive table tennis at the highest levels, then you've surely seen DHS products in action. Perhaps the most notable athlete using DHS equipment is Ma Long. A legend of the sport, Ma Long uses a Hurricane 3 rubber on his forehand. Hurricane 3 rubbers are undoubtedly the most popular rubber series from DHS and are a prime example of hard and tacky Chinese rubbers. Many players try out the Hurricane 3 and H3 Neo rubbers on their forehand as an introduction to this style of rubber. These rubbers require considerable power to fully unleash their potential, as well as proper brushing technique. You can find the H3 rubbers in Commercial (NEO), Provincial (H3, NEO) and National (H3) versions.
DHS offers rubbers with different characteristics well-suited to other uses as well. The Gold Arc 8 series is a high-powered rubber that performs more closely to other brand's flagship offerings. It has a grippy surface and fast sponge, which comes in both 47.5 and 50 degree hardness. You can find Skyline and TinArc rubbers rated as Soft, Mid-Soft and Mid-Hard.
---
Rubber FAQ and Guide - what you need to know when buying rubber sheets.
Compare rubber ratings - compare ratings to other sheets.
Best Price Guarantee
We guarantee to have the lowest prices (shipping included) in the US. Please tell us if you see a lower price.
Reviews of DHS Skyline 3-60 - Mid-Hard (15)
View all 15 reviews
Control rubber for blockers/hitters occasionally using quick loop.
This rubber is not for two winged loopers. It just lacks the high gear and the spin for that. If you are still developing and need more control on BH side than maybe this is for you. BH flick is super easy. Blocks are a breeze. And hits are absolute perfection - precise and super fast. Chops are OK, but not really spinny. If you prefer control over spin, go for it. If you prefer spin, stay away. My red sheet was completely untacky.
---
Very good product from dhs. Hybrid rubber which is medium tacky and elastic top sheet, the sponge is porous and medium hardness. Rubber plays like euro jap rubber with the advantage of stickiness. This rubber has good throw medium I say. Very dispointed with the speed even with falco it's way too slow. O.k for developing player's or all round control top spinners. And yes I have tried on off++ blades and still this rubber is a donkey. I give up. H3 neo any day it's better in every way to say the least.
---
DHS Skyline 3-60 Mid is really nice when boosted (Falco long term). Even though the boosting softens the sponge, there seems to be no loss of speed. At least for my game, my strokes, it seemed like I got a much higher percentage of balls on the table, especially when hitting. I'm a flat hitter, with little margin for error, and that margin seemed to increase quite a bit. Mid-distance counter-driving (5-10 feet off the table) seemed effortless. Somewhat greater spin when looping compared to unboosted. Table game - pushing, receiving - seemed about the same as with good ol' Mark V. And, for those who like that sort of thing, it makes a loud sound, just like with speed glue, when hitting hard. Anyhow: Skyline unboosted is nice; boosted, it's great.
View all 15 reviews

Double Happiness Rubber

Table Tennis Rubber
---
All items are in stock unless otherwise stated. All prices are in USD.
If you need help or advice please contact us. We are happy to help!