Butterfly Glayzer Series
Introducing Butterfly's new Glayzer series, high-performance offensive rubbers available at an affordable price. Incorporating technology from the elite Dignics series, Glayzer sheets boast less bouncy topsheets and slightly softer Spring X sponges for enhanced ease and control. Made in Japan, these rubbers are offered in two variations tailored for developing and intermediate players:
Glayzer, inspired by the 05 pimple structure popularized by Tenergy 05, features a grippy rubber with a moderately dynamic sponge that's slightly harder and slower than Tenergys. Capable of generating comparable spin levels, it offers a higher arc, increased control, and maintains impressive speed.
Glayzer 09C, a hybrid rubber, combines a semi-tacky topsheet with a hard sponge, falling between Dignics 05/64/80 and Dignics 09C in terms of hardness. Similar to Dignics 09C, it's slower than Tenergy and other Dignics rubbers. Yet, Glayzer 09C ranks as Butterfly's 3rd spinniest rubber, trailing Tenergy 05 Hard and Dignics 09C, while delivering a high arc, superior control, and adaptability in both the long and short game.
Comparatively, Glayzer 09C emphasizes spin and a higher arc due to its semi-tacky topsheet and harder sponge, providing greater control, particularly in short games and blocking. In contrast, Glayzer boasts a faster, more dynamic, and direct playing style than 09C, featuring a medium-hard sponge and a more linear arc trajectory.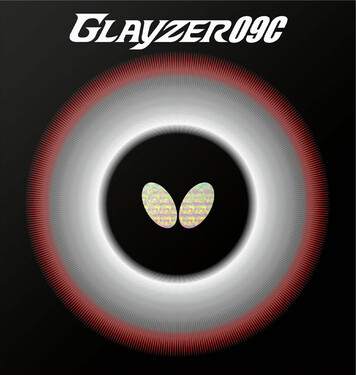 Best Seller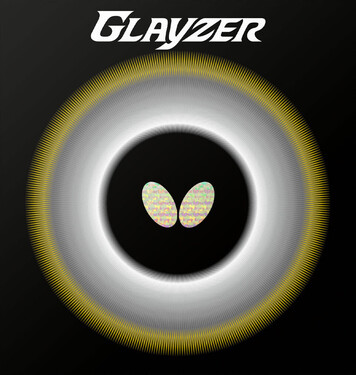 Best Seller