Sanwei Pro V5
Best Seller
Our notes:
• One of the most promising blades in the market at a very low cost.
• The blade feels like a cross between a Clipper wood and a Nittaku Violin. It is faster than both blades mentioned, but has less vibration and a better feel on ball impacts.
• The newly improved handle is one of the most ergonomic handles on the market.
• Among all-wood Sanwei blades, this seems to be their most promising.
This blade is factory-sealed so blade sealing is not required.
Maintaining the outstanding performance of the original V5, the new V5 surface is made of a hard Ash wood (like Nittaku Violin), which helps increase attacking speed. The original 3.3mm core is now 3.5mm, increasing power and elasticity. The preferred choice for quick attack and looping players. The special design of the handle is made using a brand new shaping production technique.
Quick Attack/Loop OFF
Ply: 7
Reaction: 130
Vibration: 105
1st Speed: 95
2nd Speed: 90
Speed: Fast
Impact: Mid
Weight: 90g
Blade size: 259x150mm
Handle size: 101x35x24.5mm
---
Customers who purchased Sanwei Pro V5 also purchased: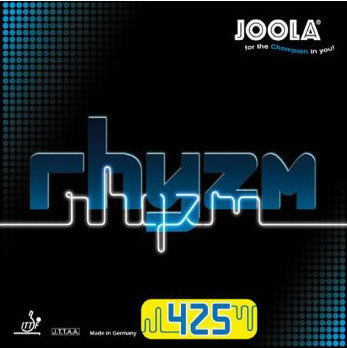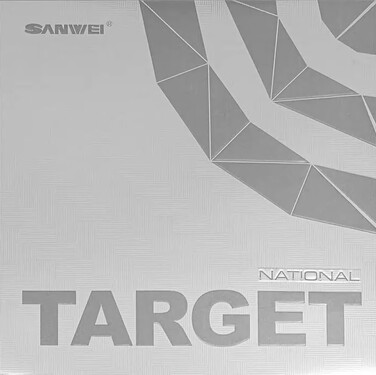 Best Seller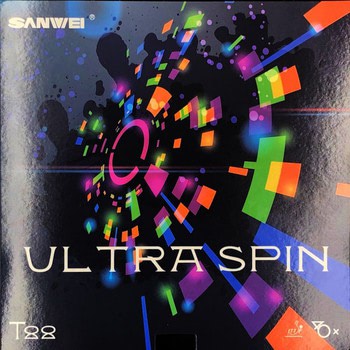 Blade FAQ and Guide - what you need to know when buying a blade.
Compare Blades - blade rating comparison chart.
Blade Weight Variations - Actual blade weight may vary by up to 8g.
Best Price Guarantee
We guarantee to have the lowest prices (shipping included) in the US. Please tell us if you see a lower price.
Reviews of Sanwei Pro V5 (26)
View all 26 reviews
I was waiting for the delivery of the V5 PRO, so I borrowed the CR so that I could compare the features of both. I was less worried about how I would handle CR. That wasn't a big problem. I had to get used to it. Well, when the V5 PRO arrived, I immediately went to train. And I was very surprised. I've always considered myself more of a player who needs an off- or off blade. I was worried that it would be fast. I tried carbon blade, but I prefer allwood. I have Nittaku Fastarc G-1 2.0 glued on both sides. Blocking and playing above the table was a big surprise. I used Fextra 7 and Vodak Taranis during the season and I had very good results. But this wood is a completely different level. Blade has a harder feel, a bit sharper, a lower arc. Another surprise is the rotation. From the harder outer veneer, I expected the dwell time to be short and so the rotations would not be sufficient. Well, the number of successful services, highly rotated loops convinced me that it won't be bad with rotations. The ash veneer is thin and during power shots it bends into the next layer, so the shota are more controlled and the balls do not fly behind the table but with a low arc onto the table. I have so far avoided blades with a hard outer veneer. I was worried that I would overturn the table. Well, that's not the case. Now, after the season is over, it's time to try. I want to meet up with my defenseman friend and his brother and try the V5 PRO a bit more thoroughly. I will complete the review later.
New update from 8/2023: I changed rubbers from Nittaku Fastarc G-1 2,0mm to Yasaka Rakza 7 max. on the fh side and Yasaka Rakza 7 Soft max on the bh side. Rubbers in max are I changed rubbers from Nittaku Fastarc G-1 2,0mm to Yasaka Rakza 7 max. on the fh side and Yasaka Rakza 7 Soft max on the bh side. Rubbers for this blade are in max better than 2,0mm.
---
I tried this blade with a 729 Battle Max Pro 41deg (fh) and Yinhe Big Dipper 38deg (bh), both boosted with two layers of Seamoon. As I'm coming from using Yinhe V14 Pro ALC blade, I'm comparing to this. The V5 is a bit more light weight about 83g. The main thing here I feel is that I've always had problems smashing and flat strokes. With this blade I suddenly had a softer feeling, probably because of the all-wood structure and had a much better flat-hitting evening at the club. When brushing the ball from three-four meters behind the table i feel that the speed is at least the same as with the V14 Pro, mostly it feels faster but not as hard and stiff as V14. The short game is also very good and it's easy to keep the ball short, and place longer pushes where you want them. The blade finish is really good. Soft and smooth and really nice price/quality ratio.
---
Recently got back into table tennis and ordered this blade after ordering a Stiga Allround Classic a few weeks ago. The Stiga came in at 79 grams which felt really light to me, so when I ordered this one I requested one in the high 80s-90 grams as I didn't want to get one that was too heavy. Unfortunately, the one I received was 97 grams in the plastic and 94 grams without. Nevertheless, the Pro V5 plays great. More noticeable power than the Allround Classic with seemingly the same amount of control. It feels like it's right in the middle of the Allround Classic and the Butterfly Mazunov that I also own.
View all 26 reviews

Sanwei Blades

Table Tennis Blades
---
All items are in stock unless otherwise stated. All prices are in USD.
If you need help or advice please contact us. We are happy to help!