Killerspin 44/55 mm Balls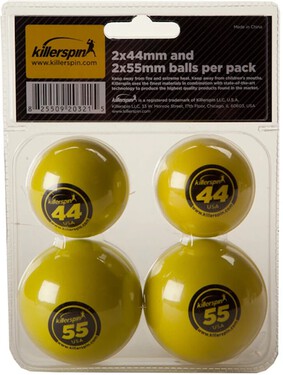 Sorry, this item is currently out of stock. You may ask us to send you a restocking notification when this item is back.
Great for practice, even better for outdoor fun. The Killerspin "fun" balls offer excellent bounce, and most of all, exceptional visibility. The increased weight of the balls makes them perfect for outdoor use.
Additional Information
Table Tennis Ball Guide - 40+ or 40mm? What is ABS? What you need to know when buying balls.
Best Price Guarantee We guarantee to have the lowest prices (shipping included) in the US. Please tell us if you to lower price.
Reviews