IPONG Tilt Stand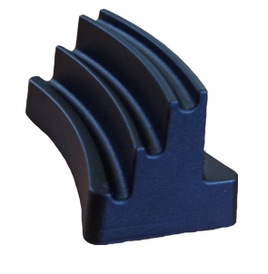 Sorry, this item is currently out of stock. You may ask us to send you a restocking notification when this item is back in stock.
Custom-designed, multi-tiered IPONG elevation tool designed to change ball trajectory and increase shot variation. Will work with any of the three IPONG table tennis robots.
Three heights available: 8.5mm, 17mm, and 25.5mm. Tilt Stand measures 65mm x 32mm.
IPONG Comparison Chart
Best Price Guarantee
We guarantee to have the lowest prices (shipping included) in the US. Please tell us if you see a lower price.
Reviews of IPONG Tilt Stand (2)
Works fine with the iPong robot, but it already came with the iPong V300, so do not buy.
---
This thing is great to adjust the angle of ipong when using backspin/fore spin so the balls don't catch the net.
However it is pretty much useless when it comes to oscillation function. The ipong machine has no grip on the table and the two tiny rubber patches on this thing doesn't do any good either.

Overall though, if you're buying an ipong of any range, this is pretty useful to have.

IPONG Robots

Table Tennis Robots
---
All items are in stock unless otherwise stated. All prices are in USD.
If you need help or advice please contact us. We are happy to help!