GEWO Hybrid Carbon A/Speed All+
THe GEWO Hybrid Carbon A/Speed All+ is an ultralight all-round blade designed for ultimate control. The balsa ply provides for exact and to-the-point feedback when the blade hits the ball. With maximum reliability in all playing situations, this extraordinary all-round blade enables precise placement and reduces the number of unforced errors. The built-in CFL Technology provides for excellent speed and acceleration. With Hybrid Carbon A/Speed you will always be in control of all types of strokes and any playing situation. Thanks to the low weight of this all-round blade, you can easily vary the amount of spin or suddenly switch to a different strategy in the rally. The ideal blade for versatile all-round players relying on speed/spin variations to win the point.
Type: Allround Plus
Speed: 89
Control: 100
Weight: 80g
---
Customers who purchased GEWO Hybrid Carbon A/Speed All+ also purchased: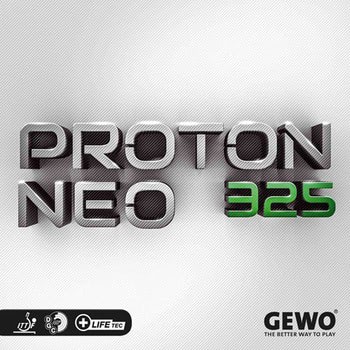 Blade FAQ and Guide - what you need to know when buying a blade.
Compare Blades - blade rating comparison chart.
Blade Weight Variations - Actual blade weight may vary by up to 8g.
Best Price Guarantee
We guarantee to have the lowest prices (shipping included) in the US. Please tell us if you see a lower price.
Reviews of GEWO Hybrid Carbon A/Speed All+ (3)
Good blade for an amateur or beginner. Not to fast and not to slow. Very good controll.
---
Its cheap for only 20 so i order it but they emailed me that this model is out of stock and they gave me a new version of this that is worth 40 but i only paid for 20. Its a great blade with good quality and very light. Its not too fast for a carbon blade with a good control, i paired it with h3neo and ritc 2000 tack speed.
---
Feels lighter than the 75 gram spec. Very light blade with good control and some speed in reserve from the soft carbon layer. I would say its ideal all-round players that prefer a very well balanced blade that allows fast wrist movements for last-second changes in direction or spin or for beginners who find it hard to complete perfect strokes with heavier blades. It also suits all rubber types which is always a huge plus in my books. It's also good value for money. There is a bit of vibration (which some won't mind) which is why I didn't give it an 8.

Gewo Blades

Table Tennis Blades
---
All items are in stock unless otherwise stated. All prices are in USD.
If you need help or advice please contact us. We are happy to help!