Donic 40+ 3-Star Poly Ball - Pack of 6
Like all DONIC competition balls with optimum roundness.
The brand new DONIC 40+ ** cell-free balls with seam at an outstanding price/performance ratio!
---
Customers who purchased Donic 40+ 3-Star Poly Ball - Pack of 6 also purchased: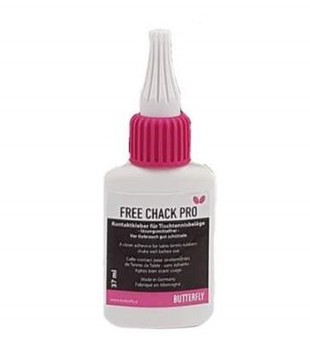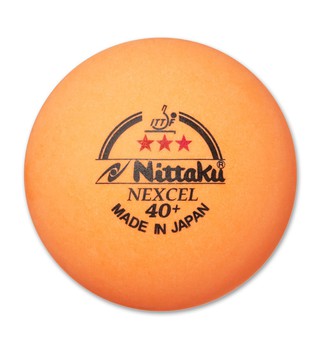 $15
.50
($2.58/ball)
$17.50
Table Tennis Ball Guide - 40+ or 40mm? What is ABS? What you need to know when buying balls.
Best Price Guarantee
We guarantee to have the lowest prices (shipping included) in the US. Please tell us if you see a lower price.
Reviews of Donic 40+ 3-Star Poly Ball - Pack of 6 (10)
The ball is supposed to weigh 2.7g (according to ITTF). Donic 40+ is significantly heavier than ideal. They seem to break quicker than other plastic balls I've used.
Weight: 2.8 +/- 0.02g (ITTF requires: 2.67-2.77g starting in 2016, used to be 2.82 max before).
---
Reluctant to give any poly ball a 5 star, but I have tried at least 6 brands and like these the best. Please can we have orange poly balls?
---
Out of a pack of 3, usually one is egg, one is half-egg and the other is usable. Break after 2-4 hours on average (shortest was 1 hour in my experience; longest 5 hours). This seems to be about average for most Poly balls though

Fairly hard, even compared to they celluloid ones. Fairly slow.


My ratings: hardness: Medium; roundness: Often egg; speed: 6.5; durability: average (for poly); consistency: usually different; overall: 5.2
---
Got a pack of 3 a few weeks back. still using the same balls. These balls are far more durable than DHS n Tibhar. the speed, spin, hardness are almost similar to other 3* poly balls.
---
dont waste your money. I broke the first one after 1 game. The second broke within 2 minutes during warm up! This has no longevity at all.
---
I had some problems to play with new plastic 40+.Well made but you need time to get used.
---
I didn't like this polyball at all. My first try was with a Nittaku 40+ ball, that I quite liked. However, the Donic 40+ feels really different. Feels quite "heavy" when driving, but that's not too bad, we'd get used to this. It's noticeably slower than C-balls. But what I really disliked was the loss of spin, I felt like my stroke had almost no spin anymore, be that on topspin or backspins (on side spins, the balls still changes its trajectory a lot when hitting the table). I sincerely hope this kind of balls won't be used too much, I think table tennis would lose a lot of interest with them (I mean not only Donic ones, but all those who almost annihilate the spin).

Otherwise, the balls seemed kind of smooth, and rather resistant. None broken out of 3 on a 2 hours session.
---
This was the first polyball I played with in my club.
Drives felt the same as with the "old" celluloid ball, but loops felt very different. Low trajectory and rather wobbly. Nearly impossible to add a lot of spin to shots or serves, but I suppose that will improve after adjusting the strikes a litte bit.
Ball is a tad larger (+/- 0.4mm) than the celluloid ones which means a bit slower.

So far not convinced.

Donic Balls

Table Tennis Balls
---
All items are in stock unless otherwise stated. All prices are in USD.
If you need help or advice please contact us. We are happy to help!