Yasaka Fusion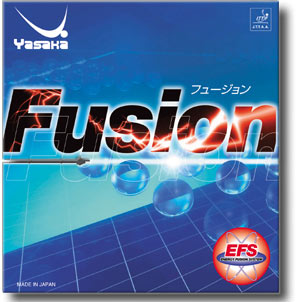 In Yasaka Fusion three different synthetic rubbers are mixed with natural rubber for the outside rubber.
Each three kinds have individual characteristics for : Speed, Spin and Durability
That is the basic technology for Yasaka's new concept "Energy Fusion Rubber".
The sponge fusion also contains a certain level of synthetic rubber, which support a good speed glue effect.
When using Fusion with speed glue you will feel a very elastic and easy playing rubber with a strong sound effect!
Sponge hardness: 38 degrees
Speed: 94
Spin: 91
Control: 77

---
Customers who purchased Yasaka Fusion also purchased: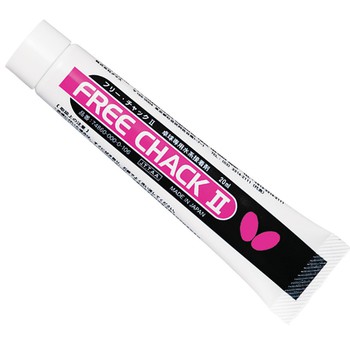 $7
.19
($35.95/100ml)
$7.99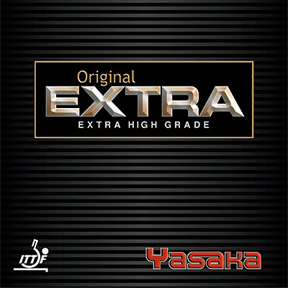 Yasaka rubbers are steeped in history dating back all the way to 1926. The flagship rubber for Yasaka has been the Mark V. Mark V burst onto the table tennis world stage in the 1970 and 1971 World Championships taking home victory in both competitions. The Mark V is still going strong today and other versions of the rubber have been produced through the following decades.
More recently Yasaka has developed Rakza rubbers which have taken innovation to another level. The shape of the pimples provides a strong balance between spin and speed. Rakza rubbers use Hybrid Energy to provide synergy between top sheet and sponge providing great elasticity for power and control.
Yasaka has many more rubbers in their product line as well. Yasaka rubbers are used by top professionals as well as players of all levels. Be like 2019 World Championship Silver Medalist Matias Falck and choose Yasaka rubbers.
---
Rubber FAQ and Guide - what you need to know when buying rubber sheets.
Compare rubber ratings - compare ratings to other sheets.
Best Price Guarantee
We guarantee to have the lowest prices (shipping included) in the US. Please tell us if you see a lower price.
Reviews of Yasaka Fusion (8)
View all 8 reviews
This rubber was a bit disappointing. Not a step up from Mark V. It is faster but not by much. Mark V has better spin. Short game is good with this rubber as are all the other strokes but somehow feels uninspiring to play with. Don't know why Yasaka needed to produce this one.
---
Really interesting rubber. When I play a soft, passive shot, the ball is easy to control, takes spin well, and hits with a low throw. Not as bouncy as some other high-control rubbers. Excellent for blocking, and moving the ball around the table. But this rubber has a problem when you apply some speed. The rubber seems to bottom out, and there is no increase in spin, resulting in flat smashes. Sure, opponents will put these into the net until they get used to this, but I prefer more speed off the table. So after this experiment, have gone back to faster rubber.
---
I'm tried this rubber on carbon blade & wood blade the feeling is same.
Speed : it's ok.not too fast or too slow 8/15
Spin : for JP style i'm thinking that good spin 10/15
Control : this rubber is stable.As i say.it's not too fast or too slow,so it has good control 13/15
Throw : First time,I found it has low throw but if you have to change the angle of the
racket,you will found it amazing.
Block : easy because low throw you haven't to close the racket.
Summary : In my opinion.It suit for BH great for allrounder who want great control for block.
If you have the power you can gain more speed and spin as you can.this rubber
for Mechanic grip.For this price i'm satisfied for the quality of this bands.
---
I just tried this rubber and have to admit I have been a bit disappointed it almost felt like an anti-spin and I did not experience any hold on the ball, I feel that the donic barracuda or butterfly sriver are much better. Note that I was using a 2mm thickness on an all-round blade (butterfly Maze T-tec) I am told my game is very loopy and I could not do any of the arching strokes.
View all 8 reviews

Yasaka Rubber

Table Tennis Rubber
---
All items are in stock unless otherwise stated. All prices are in USD.
If you need help or advice please contact us. We are happy to help!