Killerspin NoNoise Balls - Pack of 3
Killerspinís NoNoise balls offer a less disruptive way to play indoor table tennis.

Minimizes sound during table tennis: Killerspinís NoNoise ping pong balls offer exceptional visibility without the noise level that comes with standard ping pong balls.
Made with sponge foam composite: The increased size and weight of NoNoise balls combined with their sponge foam composition helps games go longer and maximizes the fun!
Perfect for workplaces and homes: NoNoise table tennis balls can be used in any indoor space, and are ideal for workplaces, rec rooms, homes, or anywhere else where noise should be minimized.
Ball Type: Sponge foam
Ball Size: 70-73mm /2.755 - 2.874 inch
Rebound: 60-70 mm /2.362 - 2.755 inch
Net Weight: 15g
L x W x H: 43 x 35 x 21mm
---
Customers who purchased Killerspin NoNoise Balls - Pack of 3 also purchased: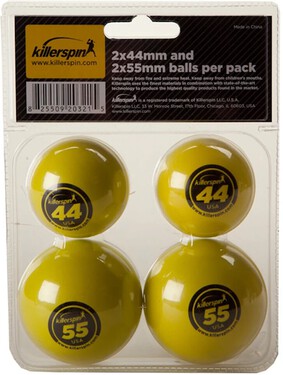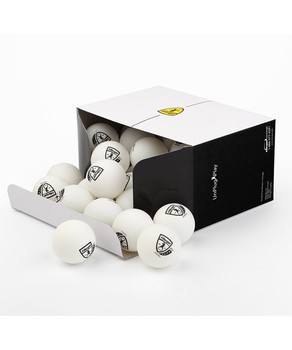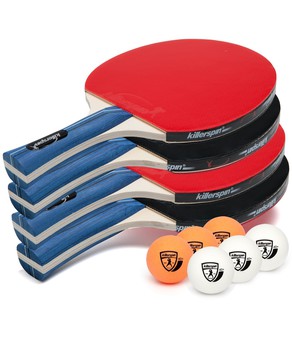 Table Tennis Ball Guide - 40+ or 40mm? What is ABS? What you need to know when buying balls.
Best Price Guarantee
We guarantee to have the lowest prices (shipping included) in the US. Please tell us if you see a lower price.
Reviews

Killerspin Balls

Table Tennis Balls
---
All items are in stock unless otherwise stated. All prices are in USD.
If you need help or advice please contact us. We are happy to help!