Gambler GXM Oh-Toro
Gambler GXM is made specifically for hitting, chopping, and aggressive style of defensive play. The pips are very small and widely spaced. Made with Gamber's Japanese "Oh-Toro" sponge, GXM generates an amazing amount of power when needed. GXM has much more control when hitting than long pips yet still manages to produce a strange dead ball to elicit mistakes from your opponent.
Sponge Type: Gambler "Oh-Toro" Japanese MID 37+-2
Spin Type: Mechanical (100% Mechanical)
Speed: 70
Spin: 70
Control: 94

---
Customers who purchased Gambler GXM Oh-Toro also purchased: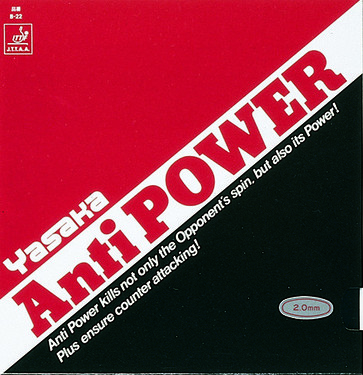 Rubber FAQ and Guide - what you need to know when buying rubber sheets.
Compare rubber ratings - compare ratings to other sheets.
Best Price Guarantee
We guarantee to have the lowest prices (shipping included) in the US. Please tell us if you see a lower price.
Reviews

Gambler Rubber

Table Tennis Rubber
---
All items are in stock unless otherwise stated. All prices are in USD.
If you need help or advice please contact us. We are happy to help!