Butterfly National League 25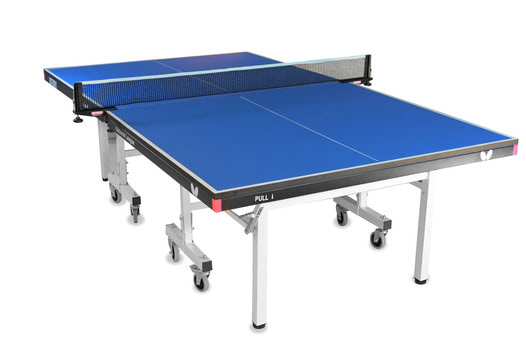 $1,299
$1,399.00
Save $100.00 (7%)
New Item
FREE SHIPPING with liftgate delivery to contiguous US locations.
Color: Blue
• Supported by a heavy duty undercarriage.
• Four independent wheels on each half.
• Wheel brakes on each side for use in the storage and play positions.
• Height adjusters on all four legs to ensure a level playing surface.
• Double locking system for safety and stability.
• Playback facility.
• Takes up minimal space, due to economic storage system.
• Provided with a Butterfly National League net and post set.
• Ready assembled – just add the wheel brackets.
Additional Information
Tables to order in November 2019
What to consider when ordering a table
Truck delivery info, extra services etc.
Best Price Guarantee We guarantee to have the lowest prices (shipping included) in the US. Please tell us if you see a lower price.
Reviews