Butterfly Korbel SK7 Proline w/Dignics 09C and Tenergy 05 Hard
Free US Shipping
• The Identical Racket Used By Kristian Karlsson
• Perfect For Close To Middle Distance, Two-Winged Attacker
• Proline Series
• Recommended For World Class Play
The identical racket used by Kristian Karlsson. A well balanced 7-ply blade that still offers a soft and controlled feel, even at high speeds. Dignics 09C has a sticky top-sheet which provides sharp topspin play and offers the most spin of all Butterfly rubbers. Tenergy 05 Hard has adopted a stiffer sponge to add further power to the original Tenergy 05 rubber.

Blade: Korbel SK7
Handle: Straight - Uniform From Top To Bottom
7-Ply Wood
Reaction: 111
Vibration: 93
Forehand Rubber: Dignics 09C
Sponge Thickness: 2.1mm
Speed Rating: 130
Spin Rating: 130
Hardness: 44
Backhand Rubber: Tenergy 05 Hard
Sponge Thickness: 2.1mm
Speed Rating: 130
Spin Rating: 115
Hardness: 43
International Table Tennis Federation Approved
---
Customers who purchased Butterfly Korbel SK7 Proline w/Dignics 09C and Tenergy 05 Hard also purchased: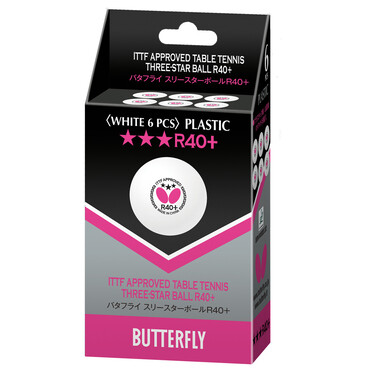 Racket Assembly FAQ - Learn about free racket assembly, pre-assembled rackets and more.
Best Price Guarantee
We guarantee to have the lowest prices (shipping included) in the US. Please tell us if you see a lower price.
Reviews

Butterfly ProLine Rackets

Table Tennis Rackets
---
All items are in stock unless otherwise stated. All prices are in USD.
If you need help or advice please contact us. We are happy to help!