ITTF says Boosters and Tuners are illegal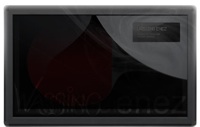 Sunday, August 17, 2008
In a statement on its website ITTF has shed more light on its rubber enhancement ban, 16 days before it comes into effect.
ITTF announced the new rule also bans boosters and tuners, in addition to speed glues. The news upsets players who relied on these new products since the announcement of the speed glue ban.
In 2007, ITTF had stated it would ban speed glues as of 1 September 2008 for health reasons (see 2006 ITTF Health Report). Speed glues, widely used by table tennis players to maintain elasticity of their rubber sheets, contain volatile organic substances (VOCs) which are considered harmful. Over the past months, VOC-free speed glue alternatives, known as boosters and tuners, became popular amongst table tennis players.
Rule 2.4.7: The covering material should be used as it has been authorised by the ITTF without any physical, chemical or other treatment, changing or modifying playing properties, friction, outlook, colour, structure, surface, etc.
Download 2008-2009 ITTF Regulations
Devices such as Enez and ppbRAE will be used to detect VOC substances in rubber sheets at tournaments (See Enez Product Instructions ). ITTF claims new versions of these devices are also able to detect VOC-free boosters.
It remains to be seen how the new regulation will be enforced.
Image: Enez VOC Detector
---
Related Articles:

Timo Boll writes his name in history books

Sensational Singapore in Moscow

Samsonov wins his 3rd World Cup

Michael Maze and Wu Jiaduo are European Champions

Obama Purchases Stiga 410Q Table Tennis Table

Vote for Biba!

Wang Hao is new World Champion

First WTTC without speed glue

Killerspin signs India no. 1

Table Tennis on TV (US Only)