Victas Liam Pitchford
Free US Shipping
The blade played by English superstar, Liam Pitchford! The innovative Zexion® carbon fiber which is placed directly under the outer ply gives this "Made in Japan" OFF blade outstanding vigor and power. The highly elastic Zexion® carbon fiber boosts the impact energy of the ball, thus increasing energy transfer upon ball contact. This energy-rich, but still controllable, premium blade supports all attackers relying on aggressive power table tennis like Liam Pitchford.
Speed: 87
Control: 80
Weight: 86g
---
Customers who purchased Victas Liam Pitchford also purchased: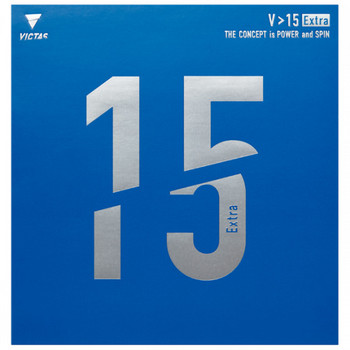 Blade FAQ and Guide - what you need to know when buying a blade.
Compare Blades - blade rating comparison chart.
Blade Weight Variations - Actual blade weight may vary by up to 8g.
Best Price Guarantee
We guarantee to have the lowest prices (shipping included) in the US. Please tell us if you see a lower price.
Reviews of Victas Liam Pitchford (2)

Victas Blades

Table Tennis Blades
---
All items are in stock unless otherwise stated. All prices are in USD.
If you need help or advice please contact us. We are happy to help!