Holiday Deadline For delivery by Dec 24 we recommend ordering this item by: Dec 15 2PM ET
Butterfly Compact 19
Free curbside shipping with liftgate delivery to contiguous US locations.
No assembly required
The Butterfly Compact 19 table tennis table, Butterfly's newest addition, is the perfect table for those looking for top value, convenience, and playability. The Butterfly Compact 19 requires no assembly and has a 3 year warranty, providing countless hours of fun without the hassle. The 19mm top is available in blue or green and is protected by a strong steel frame and attractive magenta corner pieces that perfectly accentuate the top color. The Butterfly Compact 19 table divides into two equal halves, each half consisting of legs that fold into the top and two wheels are located in the center of each half. This allows for simple maneuverability and compact storage, as the tables are only 3 inches wide when folded and stored together. A Butterfly clip net and post set is provided, which includes a rubber cover on the clamp to avoid damage to the center corners of the table. Enjoy a great table at a great price – The Butterfly Compact 19.
• Perfect table for those looking for top value, convenience, and playability
• NO assembly required
• 3 year warranty
• 9' long x 5' wide
• Weight: 167lbs
• Folded dimensions: 60" x 54" x 5"
Butterfly Compact 19 - Pros & Cons
Pros:
• Lightweight 19mm table provides exceptional play and portability (167 lbs).
• Separates into two halves with fold-up legs for incredibly compact storage.
• No assembly required. Just set up and play!
• Available in blue or green.
• Butterfly stands behind this table with a three-year warranty.
Cons:
• This table does not have built-in ball or racket holders.
• Does not offer fold-up playback mode.
• Small wheel system is not ideal for rough or uneven surfaces.
• This table does not have individual leg levelers so a level playing surface is needed. The Butterfly Active 19 Deluxe has height adjusters on each leg.

---
Customers who purchased Butterfly Compact 19 also purchased: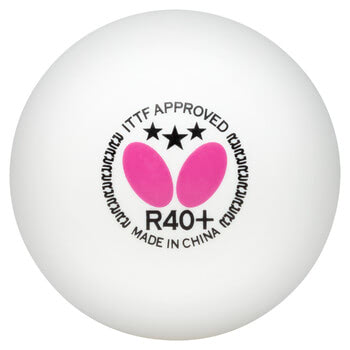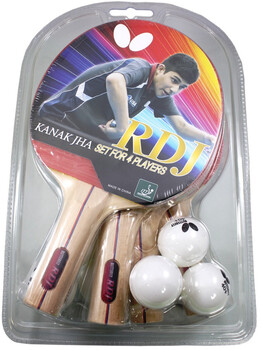 $44
.95
($11.24/unit)
$62.99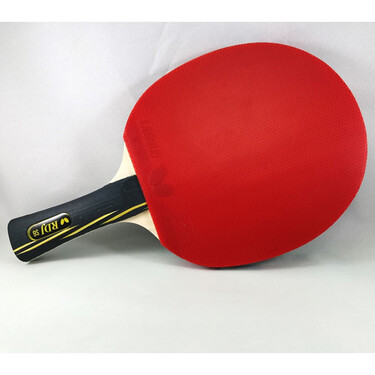 ---
---
Warranty Plus: Additional Warranty Support If Needed
Megaspin offers additional support to standard manufacturer policies, at no extra charge, to ensure that any warranty claim or product defect issue is resolved in the shortest time possible and to your maximum benefit. You can communicate with the manufacturer directly but if you are not happy and need our support team to step in, we will be there to help. See what others are saying.
Best Price Guarantee
We guarantee to have the lowest prices (shipping included) in the US. Please tell us if you see a lower price.
Reviews of Butterfly Compact 19 (4)
Compact!!
They say this table takes up 5 inches in the stored position. It's actually more like 4! Crazy thin!
It arrived in great condition and right on time. This table is truly ready to go right out of the box. Just clip on the net and play. It's solid with a great consistent bounce.
My only negative would be that the lines are not sharply painted. There's a little blur or overspray onto the blue surface in some areas.
The blue is a little bright for my taste, and I am not a fan of the pink corner protectors. Other than that, the stable is PERFECT.
---
The butterfly compact 19 table is fantastic!
I was skeptical of the size in the stored position being 5 inches. It's actually 4.5!
There is ZERO assembly. Delivery was perfect and friendly. Just unpack it and play.
I couldn't be happier. Thanks Butterfly, for the most compact awesome table ever. And thanks megaspin.net for some of the best customer service I've ever dealt with.
I'll be shopping here in the future, and I'll be spreading the word on a phenomenal Butterfly table and a phenomenal table tennis site!
---

Butterfly Tables

Table Tennis Tables
---
All items are in stock unless otherwise stated. All prices are in USD.
If you need help or advice please contact us. We are happy to help!