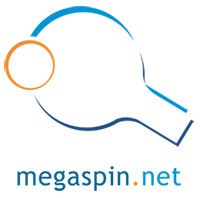 Best Chopper FH rubber (26)
The following message (subject: Re: Best Chopper FH rubber) was posted by Norwegian def, on 3/17/2005 2:48:17 PM:
I have tried; FH: Joola drum 1,8 and 2,1, too hard

Joola topspin C like chopper 1,8, too slow.

Joola topspin, 1,8 quite good!

Joola samba 1,8 and 2,1 not enough spin, when not speed glued. when speed glued; too soft and not enough control. Good for looping

Mambo 1,8 Way too soft!! great for looping though!

Joola cava 1,8 Quite good. feels a little "dead"

Joola tango def; 1,2; too thin!

Joola mambo H 2,1; horrible!

echo; not sticky enough

air; No! dont like it!

Globe 999 1,0 too thin

XuShaoFa 999 1,8 Great for chopping and heavy topspin! Isn't possible to get in Norway:-(

Sriver L 1,7 nice! but a little dead for to loop with like cava

Tackiness D 1,9 Great rubber for both chopping and looping

Tackiness c 1,7; D is better

Friendship 729 fx 1,5 1,8; sucks!

Friendship fx supersoft 2,2 Quite good actually! not too heavy! "RITC 729 japanese sponge is better though!"

Neos tacky 2,0 Great! nice feeling!

RITC 729 japanese sponge 1,8; PERFECT! cheaper than all the other rubbers I have said is good

On bh;

Butterfly Feint long II 0,5 Best Long Pips I have tried!

Feint soft 1,5; too soft to be long pips. good too hit with though

Donic Piranja Formula ox: anti pips. cant stand it

Joola Poker ox: great in the start!

Joola badman ox: I dont like it, many in norway uses it

Joola Fakir ox: anti pips cant stand it!

Joola anti spin long pips ox; theyve got like 1 in speed, 1 in spin and a million in control! worst pips I have tried ever!

Joola Staccato with 0,6 (originally 1,8, took off the old sponge an added this) Superb! great for deffing and wonderful to hit with! great, but expensive!!! 400 norwegian "kroner" or 65 dollars!!!

Joola Amigo 0,6 (did the same as on stacato) also great, staccato is slightly better. again very expensive!!!

Friendship 755 ox and 1,0; Strange pips! didn't manage to use them!

Friendship 802 0,6; I use these now. they are easy to chop and hit with just like staccato, but they cost about 130 Norwegian "kroner" or about 20 dollars

Prasidha 1615 1,0; also good when you are starting to chop!

Double fish "power defence" or something 0,6; great pips! very spinny!

Stiga destroyer ox; didnt like them

Yasaka phantom; o.k. pips...

Nittaku screw; everything goes straight upwards or downwards! i was confused by them

I have tried more, but this is what I have used for ar least 3 hours... Now I use stiga tube defence which is quite light, so I don't think it is too heavy! But i'm not satisfied with the blade!!! it vibrates a lot!! I am waiting for a Butterfly Se Hyuk Joo blade from germany know, and feint long III! I can't wait!! Se Hyuk Joo is my favourite player!
Report Abuse