XIOM Vega Def
Xiom Vega Def is the slowest rubber in the Vega series. This defensive rubber is on the extreme end when it comes to spin production. With a dampening sponge; serves, chops, and pushes can be imparted with heavy spin. While its apparent strengths are in defensive strokes, Vega Def can still provide topspin based attacks when the need to attack presents itself.
Vega DEF like all Vega rubbers, has a Hypo Elasto-Top-Layer that is great for generating drag, friction and extra catapult. All Vega rubbers, draw a larger safe-zone above the net, which is ideal for chopping defensive players.
Speed: 77
Spin: 89
Control: 84
Hardness: Hard / Dampening Sponge
---
Customers who purchased XIOM Vega Def also purchased: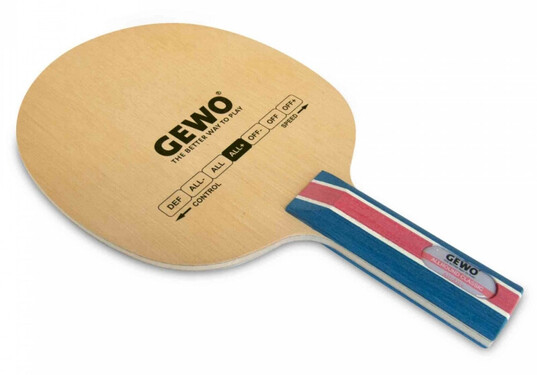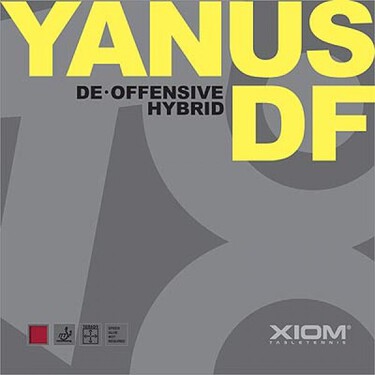 Rubber FAQ and Guide - what you need to know when buying rubber sheets.
Compare rubber ratings - compare ratings to other sheets.
Best Price Guarantee
We guarantee to have the lowest prices (shipping included) in the US. Please tell us if you see a lower price.
Reviews of XIOM Vega Def (3)
Good rubber! It is elastic despite the ultra-hard sponge, which makes it very playable.
I would definetly play this if it were not for the high price and the fact that the topsheet still isn't grippy enough.
If they change topsheet or lower price it will be my new FH weapon.
The funny thing about this is that the harder you hit, the more spin it will make. Technique is only secondary. Even smashes arc down significantly. Due to the elastic hardness, this is actually the fastest and most powerful rubber I have ever played. Ma long loops are now easy again, even with 40+ trash balls in humid conditions. But serving and brushing is not so very good, so I am skeptical for now.
Oh yeah, just don't try to play oldschool chopping defense with it, only maybe far away from table. Just play a drive against enemy hard loop, it will be returned with more spin that the incoming ball haha.
More of a powerful allround rubber, or straight up attacking rubber.

Update: I can get this rubber now cheaper, so I will try to play with it permanently. I call this rubber now Mega Death, because of the massive damage it causes to my opponents. This rubber is no joke. With proper form and good physique, it's gonna completely obliterate your opponents block by the third loop drive. But did you know it can play defense, too? Well, I already forgot about that while loop driving my opponents insane. Anyways, it can do everything, and most of that really well. If I can get 4 months of good performance out of it I will remain loyal to this beast.
---
Played max version on Primorac Carbon. Very good match in order to tame the beast. Nice feelling of the T5000 with this rubber. The spin is massive, speed is decent with the possibilty to blast your opponent with powerful strokes. Pushes are low and spinny, chops well but only away to the table. The blade also helps the rubber in offensive, the accuracy of the strokes increased ;overall the control of this combination is great.

Xiom Rubber

Table Tennis Rubber
---
All items are in stock unless otherwise stated. All prices are in USD.
If you need help or advice please contact us. We are happy to help!