XIOM MUV 5.5 S
High quality racket for advanced beginner players looking for an affordable alternative to a custom paddle.
​PRICE PERFORMANCE
Equipment makes a big difference in the Table Tennis Game. This Racket was designed for the lifestyle players to enjoy real excitement of table tennis, with quality equipment and at a lower cost. XIOM's expertise created the awesome price value for this racket.
SPIN PERFORMANCE
Table tennis is a sport of spin. The new construction of the M-Series racket enhanced the spin rate significantly. Top-sheet friction and sponge elasticity were scientifically combined to provide more spin - By transferring the energy more efficiently to the side.
WEIGHT PERFORMANCE
Ball Power can be increased by the additional weight of the racket. The heavier weight can increase the performance but it also becomes harder to play with. M-Series Construction enhanced the Power Performance without any weight increase - By Reallocating the weight balance with lighter wood materials.
• Strategy : ALL-OFF
• Rubbers: MUV HYSPIN 2.0 (ITTF Approved)
Thickness: 6.0mm
Ply: 5 (all wood)
Made in China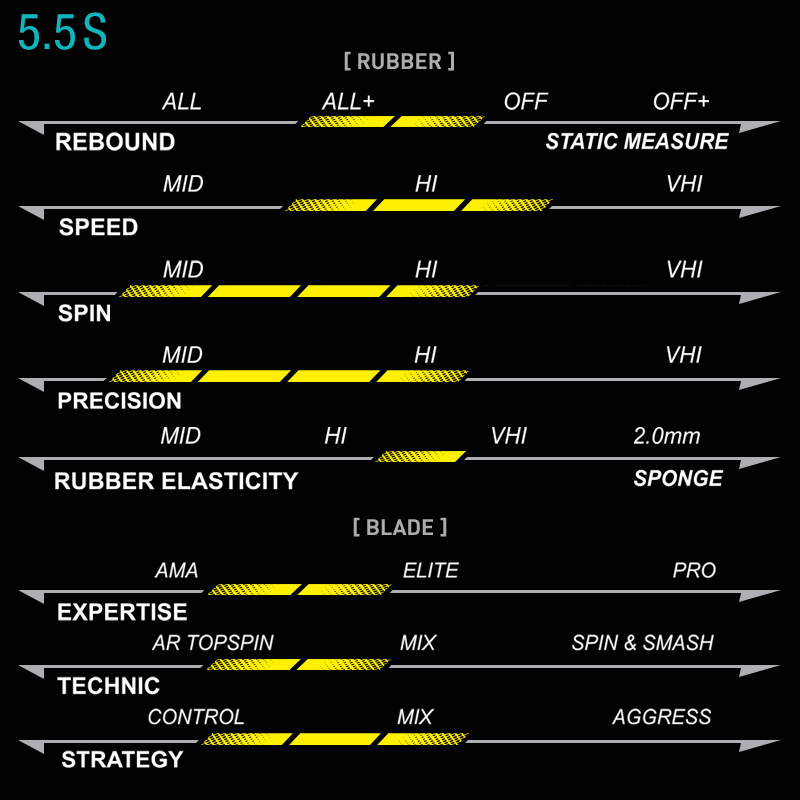 Racket Assembly FAQ - Learn about free racket assembly, pre-assembled rackets and more.
Best Price Guarantee
We guarantee to have the lowest prices (shipping included) in the US. Please tell us if you see a lower price.
Reviews of XIOM MUV 5.5 S (1)

Xiom Rackets

Table Tennis Rackets
---
All items are in stock unless otherwise stated. All prices are in USD.
If you need help or advice please contact us. We are happy to help!