Sauer & Troeger Schmerz OX
A long pimple that gives good disruptional effect combined with easy to play attacking options.
The long pimple Schmerz has 3 basic characteristics that distinguish it from ordinary pimples.
• The pimples heads are close together and compact. This allows you to hit the balls very evenly. Even if you are not standing optimally to the ball or do not hit the ball fully, the Schmerz automatically compensates for the inaccuracy.
• In the development of Schmerz, Sauer & Tröger have made sure that the pimples are thinner than on other rubbers. This creates more control in defensive play. Whether at the front of the table or as a classic defender behind the table, the tremendous control of the Schmerz will make your opponent desperate.
• The pimples hardness is the most important component of any rubber. The rubber compound of the individual pimples heads is pleasantly soft. You can already feel this when you lightly stroke the rubber. This makes the pimples more flexible and prevents them from breaking off so easily. In addition, the balls dig deeper into the rubber and are played back to the opponent with a lot of rotation and an unpleasant disruptive effect. Especially when playing with the plastic ball, the disruptive effect is immensely important in order to put the opponent under pressure.
Speed: 43
Control: 94
Spin/Disruptive Effect: 100
Sponge Hardness: Medium+
---
Customers who purchased Sauer & Troeger Schmerz OX also purchased: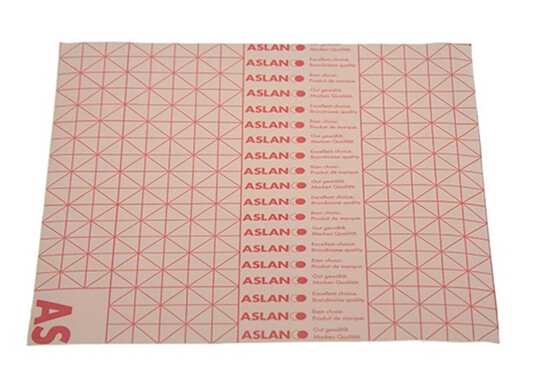 Rubber FAQ and Guide - what you need to know when buying rubber sheets.
Compare rubber ratings - compare ratings to other sheets.
Best Price Guarantee
We guarantee to have the lowest prices (shipping included) in the US. Please tell us if you see a lower price.
Reviews

Sauer & Tröger Rubber

Table Tennis Rubber
---
All items are in stock unless otherwise stated. All prices are in USD.
If you need help or advice please contact us. We are happy to help!