Killerspin JET 600 Spin N2
Free US Shipping
Perfect Balance of Speed, Spin and Control in a Ping Pong Paddle for Intermediate to Advanced Players
The JET 600 SPIN N2 is designed for intermediate to advanced players and combines a soft-feel with enough spring for hard-hitters! Killerspinís blade construction with three complimenting types of wood make it one of the lightest and best balanced paddles in their lineup.
Blow Away the Competition
JET600 Spin N2 provides exceptional grip on ball strikes and heavy spin on serves. The secret lies in the density of the three different woods used in our blade, which makes for a light and balanced racket. With a thicker 2.0 mm sponge, our world-class rubber is a perfect for top spin and control. The JET600 SPIN N2 will give you a definite edge over the competition.
Personalized Memory Box
Your JET600 Spin N2 table tennis racket comes in a gift-worthy storage box case with space to collect scores, signatures and personalized messages. The case also provides needed protection for your Killerspin ping pong paddle.
Performance: Control/Spin
Control: 85
Spin: 90
Power: 80
Rubber: Nitrx-4z 2.1mm
Layers: 5 Wood
Dimensions: 6" x 6 1/8"
Handle Style: Flared
Note: This racket is ITTF-approved for use in competitions
---
Customers who purchased Killerspin JET 600 Spin N2 also purchased: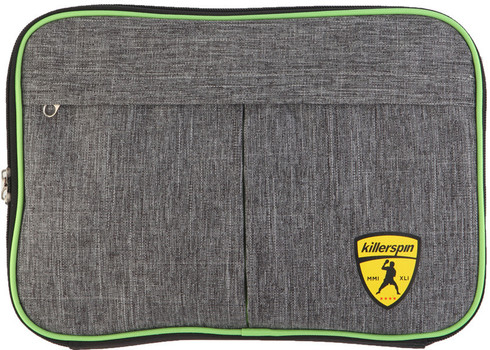 Racket Assembly FAQ - Learn about free racket assembly, pre-assembled rackets and more.
Best Price Guarantee
We guarantee to have the lowest prices (shipping included) in the US. Please tell us if you see a lower price.
Reviews

Killerspin Rackets

Table Tennis Rackets
---
All items are in stock unless otherwise stated. All prices are in USD.
If you need help or advice please contact us. We are happy to help!