Killerspin JET 200 BluVanilla w/Gift Box
Reminiscent of our retired JET200, the new JET200 BluVanilla offers a deep blue handle that is bisected by a stripe of wood in its natural vanilla state. This natural vanilla color is continued through the 5-layer blade. Matching blue and black rubbers complete the look.
Practice and perfect your skills
The Jet200 BluVanilla Ping-Pong paddle will help you sharpen your table tennis skills. This beginners' paddle offers a great balance between speed and control, and it can take you from a recreational player to a fierce competitor in no time. You've found the secret to taking your table tennis game to the next level.
Perform in Style with BluVanilla
Killerspin's Jet200 paddle now comes in three different colors, guaranteed to fit everyone's taste: BluVanilla, Mocha and Lime. Whether you are a fan of the light and breezy look, or a classic wooden appearance, one of the new Jet200 paddles will definitely catch your eye.
JET 200 BluVanilla helps you improve Your Game
The JET200 BluVanilla table tennis racket is the best partner for taking the next step to improve your game. It's not all about looking pretty! This paddle offers impressive control and spin, in addition to a good dose of speed, helping you quickly place the ball exactly where you planned.
Durability At Its Finest
Made of 5 layers of durable wood with a long lasting rubbers, the JET200 is built to meet the needs of beginners and recreational players.
A suitable gift for everyone
You've found the perfect present for all table tennis lovers out there. All Jet200 models come in a gift box that matches the elegance of the paddle itself. This gift embodies everything we stand for: high quality equipment topped with timeless design.
Specifications
Handle
3 7/8" Flared
Blade Thickness
1/4"
Head Dimensions (WxH)
6" x 6 1/8"
Plies
5 Wood
Sponge
2.1 mm
Weight
182 grams
Ratings
Speed
60
Control
85
---
Customers who purchased Killerspin JET 200 BluVanilla w/Gift Box also purchased: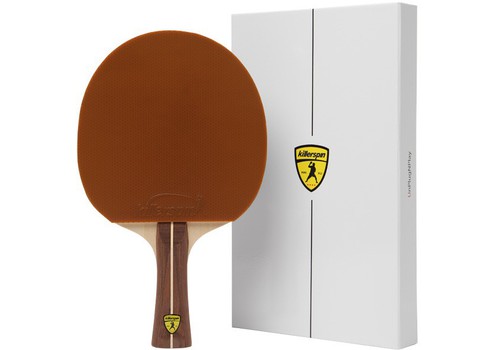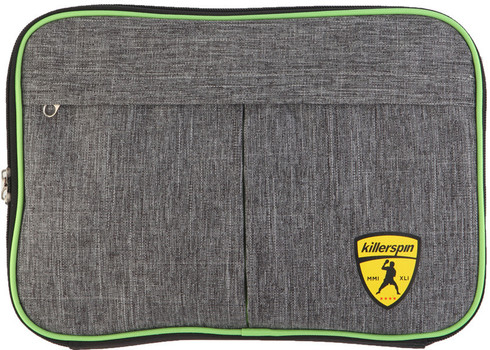 Racket Assembly FAQ - Learn about free racket assembly, pre-assembled rackets and more.
Best Price Guarantee
We guarantee to have the lowest prices (shipping included) in the US. Please tell us if you see a lower price.
Reviews of Killerspin JET 200 BluVanilla w/Gift Box (1)

Killerspin Rackets

Table Tennis Rackets
---
All items are in stock unless otherwise stated. All prices are in USD.
If you need help or advice please contact us. We are happy to help!