Killerspin Impact D5 SmartGrip
Free US Shipping
Attacking Just Became an Effortless Task
Impact D5 paddle is perfect for all-around style of play; for those players that are looking for good control and feeling for the ball while being able to generate great amount of spin.
Impact D5 is now available in SmartGrip handle.
SmartGrip handle is the notch in the middle of the handle specifically designed to simplify the grip. The unique handle shape minimizes finger slipping and improves the grip contact to the hand palm.
Control: 70
Spin: 90
Speed: 80
Layers: 5 Plywood
Rubbers: Nitrix
Rubber Colors: Black /Black
Unique Memory Book Paddle Case
The paddle comes in SIOC (ship in own container) packaging which makes it a perfect RTS (Ready to Ship Gift). It is packed in a black matt laminated cardboard memory book with magnetic closing. The box is foam padded to hold and protect the paddle and two balls along with a small marker to help jot down scores and capture important moments on the pre -set lines within the memory book.
---
Customers who purchased Killerspin Impact D5 SmartGrip also purchased: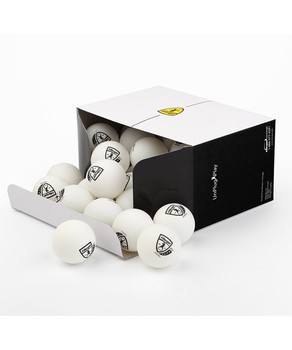 Racket Assembly FAQ - Learn about free racket assembly, pre-assembled rackets and more.
Best Price Guarantee
We guarantee to have the lowest prices (shipping included) in the US. Please tell us if you see a lower price.
Reviews

Killerspin Rackets

Table Tennis Rackets
---
All items are in stock unless otherwise stated. All prices are in USD.
If you need help or advice please contact us. We are happy to help!