GEWO Alvaro Robles Off-
Free US Shipping
The 5-ply Alvaro Robles Off- is rated offensive minus for speed and is ideally constructed for all playing situations. This blade is versatile and can be used not only for powerful shots but also in controlled attack. The Alvaro Robles is designed to produce excellent ball-contact feedback and control in any kind of stroke. Ideally positioned for controlled topspin and direct attacking game, the Alvaro Robles 5 ply will not disappoint.
Thanks to its soft touch and the typical high-end GEWO workmanship, GEWO Alvaro Robles OFF- is the perfect blade for any all-around topspin player. Variant-rich OFF minus blade for all stroke techniques such as blocking, smashing, pushing or spinny loops - the All-rounder in our Pro Player Series.
Type: Offensive Minus
Speed: 90
Control: 96
Weight: 80g
---
Customers who purchased GEWO Alvaro Robles Off- also purchased: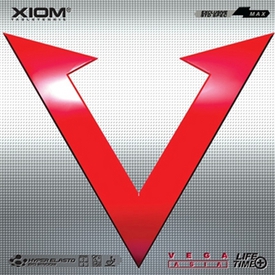 Blade FAQ and Guide - what you need to know when buying a blade.
Compare Blades - blade rating comparison chart.
Blade Weight Variations - Actual blade weight may vary by up to 8g.
Best Price Guarantee
We guarantee to have the lowest prices (shipping included) in the US. Please tell us if you see a lower price.
Reviews

Gewo Blades

Table Tennis Blades
---
All items are in stock unless otherwise stated. All prices are in USD.
If you need help or advice please contact us. We are happy to help!