Gambler IM7 Graphite Carbon w/Mech-Tek Oh-Toro
The Gambler IM7 Graphite is a 5-ply wood + 2-ply IM7 graphite. Designed for players who desire a top spin+ high dwell time game, while still maintaining feeling. IM7 Graphite has high flex featuring a special bond between the Koto outer ply and the IM7 graphite fibers creating a new level of feeling and touch. Inner ply consists of kukui with ayous just under the composite layers. Blade is hand sealed with a superb finish.

Ply: 5 wood + 2 IM7 Carbon
Flex: Medium
Thickness: 6.65mm+-.2
Head width: 151mm+-2
Head height: 161mm+-2
Handle style: Flared (long type)
Speed: 90 (OFF)
Weight: 84g
It is assembled with the Mech-Tek Oh-Toro which is a moderate speed mechanical rubber perfect for players who prefer a bouncy rubber with a high grip and soft feeling. Mech-Tek Oh-Toro uses a taller pip geometry arranged in a diagonal array giving enhanced ability to hold the ball longer and catapult effect. Mech-Tek Oh-Toro characteristics are closely associated with the "European style" of play, or alternatively "Chinese style" backhand.
Speed: 94
Spin: 97
Control: 88
Sponge Type: 2.1mm Gambler "Oh-Toro" Japanese MID 37+-2
Spin Type: Mechanical (bouncy not sticky)
Combined weight with rubbers: around 173g
Free Racket Cover Included.
---
Customers who purchased Gambler IM7 Graphite Carbon w/Mech-Tek Oh-Toro also purchased: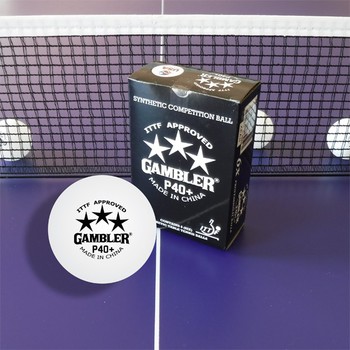 Racket Assembly FAQ - Learn about free racket assembly, pre-assembled rackets and more.
Best Price Guarantee
We guarantee to have the lowest prices (shipping included) in the US. Please tell us if you see a lower price.
Reviews

Gambler Rackets

Table Tennis Rackets
---
All items are in stock unless otherwise stated. All prices are in USD.
If you need help or advice please contact us. We are happy to help!