Butterfly Lezoline Gigu - Black/Red
New Item
Free US Shipping
PRE-ORDER. The shoes will be available by 12/2. You can cancel your backorder anytime until the order ships.
Color: Black/Red
• Model For Top Players With Excellent Shock Absorption
• Equipped with the thickest sole in the Lezoline series, it exhibits excellent shock absorption.
• In addition, a fully-covered upper with high holdability that enhances the fit.
• Designed to support the movement of top players.
Features:
• B-Absorber - special shock absorbing sponge placed between outer and middle sole of the forefoot features cushioning and flexibility. While absorbing the impact, the repulsive force assists the movement with the spring.
• Wingrip - specially formed outer sole has high ability of grip and assists your correct movement.
• STB - prevents distortion of the shoes which happens through the particular movement of table tennis and bring you stable footwork.

Additional Information
Butterfly Shoes Comparison Chart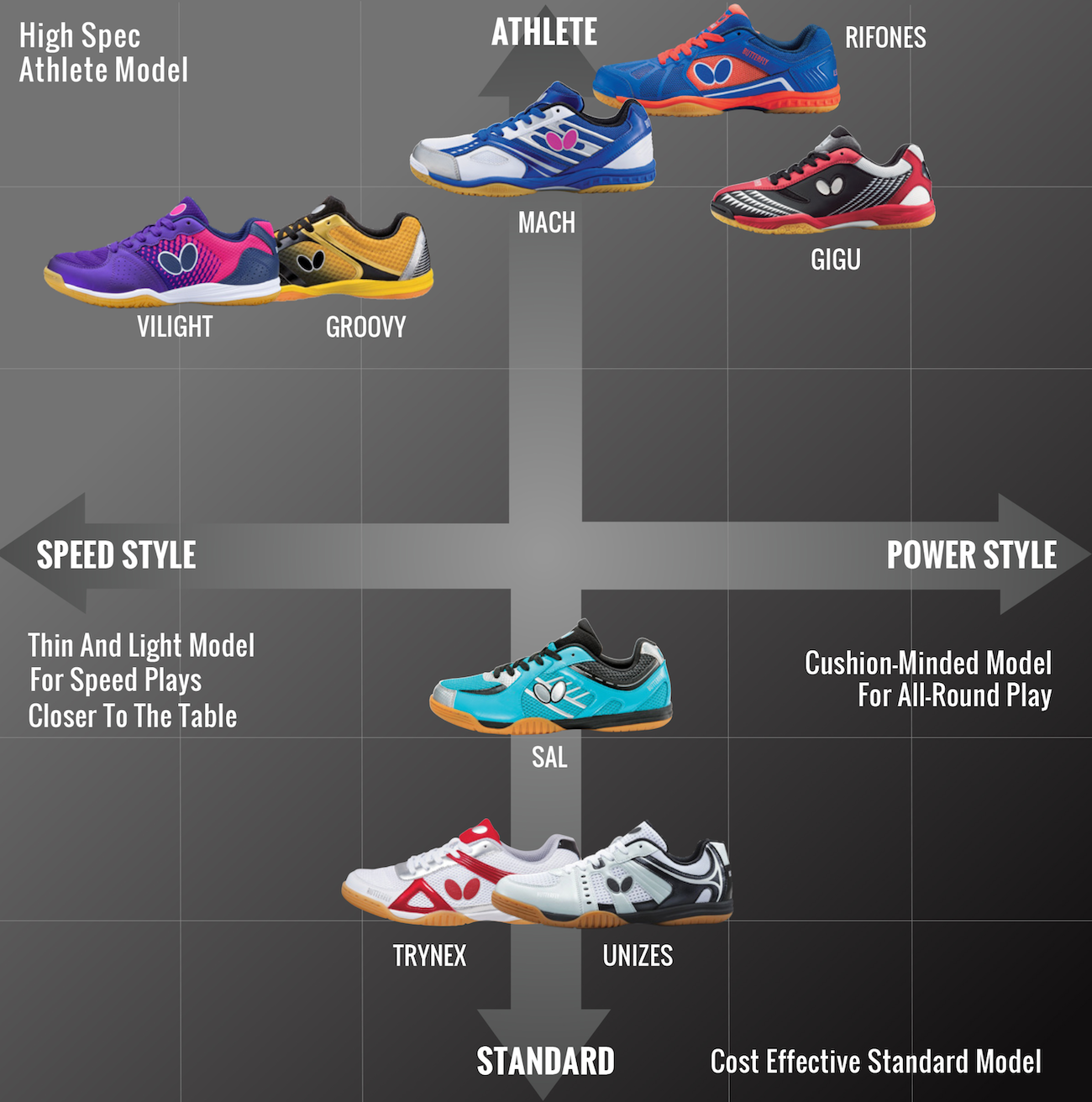 ---
Best Price Guarantee We guarantee to have the lowest prices (shipping included) in the US. Please tell us if you see a lower price.
Reviews