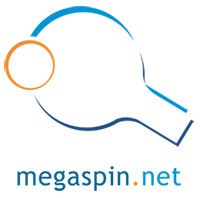 Help on Equipment (1)

Help on Equipment
by Marcel 14 years ago

The following message (subject: Help on Equipment) was posted by Marcel, on 12/15/2006 1:41:27 AM:
Hi. I would like to ask you guys for help on buying a paddle. I currently have a relatively fast racket, Butterfly Viscaria, Donic Sonex JP Soft (FH), Butterfly Catapult (BH). I was thinking of trying out a paddle with more control and loop but still with good speed but something not too expensive as this would only be a backup or a training paddle for me. So I'm also trying to avoid buying Butterfly since they are very expensive here in the Philippines.

Here are the features I was thinking of:

Blade: AR+ to Off- moderately fast with more spin and control. 70-80g

FH: Soft topsheet, sponge, 1.8-2.0mm, for longer contact, spin and control. Better looping. With good speed

BH: Soft topsheet, sponge, 1.5-1.8mm, for blocking, chop and looping. With good speed.

For the blade, I was thinking of Donic Cayman, any of you guys have experience on this one? I heard it's very light, has good speed and control. But what rubber should I put on it? If you guys have anymore suggestions, I would appreciate it very much!

The brands available here in my place are, Avalox, Friendship RITC 729, Stiga, Yasaka, Donic, DHS, Globe, Tibhar, Butterfly.

Thanks! Hope to hear from you guys!!!
Report Abuse