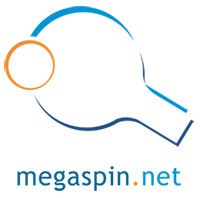 removing glue (2)

removing glue
by mick 14 years ago

Re: removing glue
by Norwegian def 14 years ago


Re: removing glue
by Rod 14 years ago
The following message (subject: Re: removing glue) was posted by Norwegian def, on 3/19/2005 3:12:30 AM:
First you have to make sure that there is enough glue on the rubber if you want to remove glue. If the rubber is very hard, like joola drum, hurricane II and III, china extreme, friendship 729 fx and so you can remove glue almost any time, even if there's just a little layer of glue...

On medium soft rubbers like bryce, joola air, donic J.O. waldner, bryce fx, stiga medo mp, yasaka mark V and so you need a thicker layer of glue. start some where in the bottom and make a little "hole" in the glue, then you try to drag the little thing of gle youve got now upwards and then you get a bigger glue-thing keep pulling it upwards untill all the glue is gone. Be careful! or your rubber will be damaged! you can also use your fingertip and roll it upwards, but that takes a lot off time, and kills your finger.

For all Rubbers with chinese and japanese sponge like Globe 999, RITC 729 with japanese sponge, xu shao fa, all the friendship rubbers, all globe, dhs, japsko and nittaku rubbers and so; the same as for medium soft rubbers, but you don't have to do it that slow, they have sponges that is stronger, and kan take more.

For extremely soft rubbers like Joola Mambo, samba, tango and so; give it up if you dont want to damage the rubber, you can do the same as on the mid-soft, but wou will guaranteed get a hole in sponge, but it doesn't do that much.
Report Abuse