Ryu's speed too much for Waldner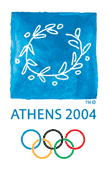 Waldner to play Wang Liqin for bronze medal
Sunday, August 22, 2004
ITTF Press Release
Korean penholder RYU Seung Min's 11-9, 9-11, 11-9, 11-5, 11-5 defeat of the legendary Jan-Ove WALDNER in the Olympic men's singles semi-final, meant that there will be no story book 2nd Olympic gold medal for the veteran Swede, although he will still have the opportunity tomorrow to play WANG Liqin (China) for bronze.
Ultimately RYU, 22, the world ranked no.3 and Olympic no.3 seed, was simply too fast in footwork and attack for the 38 year old WALDNER, and thoroughly deserved his place to play WANG Hao (China) for gold tomorrow.
The first 3 games were very close and it looked possible that WALDNER might do the impossible. He played very positively, particularly with his serve and forehand loop, and occasionally backhand loops, blocks and punches, and in constantly mixing his service returns, but the Korean was absolutely relentless in dynamic attack, racing round the court to throw in rapier forehands.
In the possibly decisive first game WALDNER won an athletic loop the loop rally with the Korean 16 years his junior, to take a 7-6 lead, but he fell behind 7-10. He clawed back 2 game points, but RYU won the 3rd for the game.
WALDNER's forehand attack forced RYU back from the table into a rare lobbing retreat, which the Swede won with a drop shot to go 5-4 up in the 2nd game - a brilliant rally, the best of the match. This was WALDNER's best game, in which he called on an incredible repertoire of shots, including blocked winners off RYU's kills, such as at 8-8. The veteran Swede played a deceptive, slightly faded forehand loop switch to RYU's backhand to go to game point, and consolidated with a backhand to RYU's forehand.
In the 3rd game RYU took the ascendancy, and went to a 7-2 lead, WALDNER also making more errors against service and in the rally as he tried to keep the pressure on the Korean. When RYU led 10-6, WALDNER came back 3 points with a backhand block switch wide to the forehand from a RYU loop, then a forehand looped winner, and then a missed RYU kill. However, after a Korean time-out, WALDNER missed a forehand flick against service and RYU was 2-1 games up.
In the last 2 games, RYU got stronger and stronger in blistering attack as WALDNER wilted under the storm. After missing the chance to block angle the ball away from RYU to finish a good rally in game 4, the Swede shook his head – a bad bounce or resignation? The score was 9-5 and WALDNER did not win another point.
RYU stayed on top in the 5th and final game, but there were still some fine touches from WALDNER, a flat forehand kill from his backhand of a RYU loop, and a 2nd drop shot deciding a long attacking rally. But WALDNER's netting of the last 2 RYU services underlined the Korean's dominance as he triumphed to win the game 11-5 and the match.
The disappointed Swedish audience once more included the King and Queen of Sweden, who have supported WALDNER on all of his Olympic campaigns.
About the match, RYU said, "I prepared so as not to lose my temper during the game, and initially controlled myself. From the beginning I attacked him aggressively and I felt him to be shrunk."
WALDNER said, "He was more aggressive and faster than me; faster than I expected him to be. He deserved to win today. I moved real slowly. I had no good returns in the rallies, meaning I made bad returns of the ball. I couldn't take 3 or 4 points in a row in order to establish a lead. I also lost some really decisive points.
The fact that he was so fast made me try keeping him steady on his backhand. However, I lost many returns on his service. When he took his 3rd game to go 3-1, he seemed relaxed and at that moment I felt like the match was already lost."
Kjell-Ake WALDNER, Jan-Ove's brother said, "I thought Jan-Ove played fantastic but RYU has a fantastic forehand and the fastest footwork in the world. Because his forehand is so good, it makes his backhand more effective. He is good at keeping it short, blocking, and occasional attack, using it tactically. His service is also very good. Jan-Ove had to play positively against it but in being positive he made mistakes."
Stellen BENGSSTON, Swedish former world champion, agreed. "WALDNER had to take chances to try to keep RYU out, which is difficult when RYU has such good serves and footwork, and in doing so he made errors. But WALDNER played very well."
---
Related Articles:

Teams may replace doubles in 2008

Ryu Seung Min wins Gold for Korea

Wang beats Waldner for bronze

Zhang Yining wins Women's Singles

Youngest Ever Table Tennis Gold

Second doubles gold for China

Waldner beats Boll to reach Semi Final

Wang and Zhang win doubles gold

Olympic and world champion out

Fantastic Waldner