Waldner beats Boll to reach Semi Final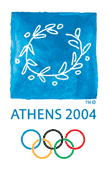 The only non-Asian in the semi-finals
Friday, August 20, 2004
ITTF Press Release
Jan-Ove WALDNER, the 38 year old 1992 Olympics gold men's singles medallist and twice world champion from Sweden, has underlined his status as the greatest ever table tennis player with another sensational victory at the 2004 Athens Olympics.
His quarter-final men's singles victim was Europe's best prospect for the future, the personable 23 year old Timo BOLL (Germany), recently world no.1, who earlier in the competition had knocked out the current world champion, Werner SCHLAGER (Austria). WALDNER had vanquished the 2nd seed and world no.2, MA Lin from China, in his previous match.
WALDNER beat BOLL, 7-11, 11-13, 11-6, 7-11, 11-13, in just 35 minutes. His strategy against the younger, faster man seemed to be to keep the ball tight at the beginning of the rally, keep the left-handed German guessing what he was going to do and attack very hard when he had the opportunity. The player with the 'golden touch' served up a constantly changing variety of shots and nuances, so that BOLL could never settle.
He dominated the first game, but BOLL seemed to have gained the initiative as the German went into a 10-5 lead in the 2nd game. However, the Swede came back with a series of forehand and backhand looped winners, plus a backhand punch block of a Boll topspin, to win that game as well, 13-11.
In the 3rd game BOLL turned up the pace and exerted his whippy forehand loop and sharp backhand to take it 11-7, but WALDNER came back strongly in the 4th, winning an important powerful loop-the-loop rally after the Germans had called time-out at 7-8 down. BOLL netted a WALDNER serve on game point and the Swedish veteran was 3 games to 1 up.
WALDNER led through most of the 5th game and got to 10-8, but showing tremendous fight and tenacity BOLL saved 3 match points before the legendary Jan-Ove settled the matter with another forehand loop.
The large contingent of Swedish spectators went wild, and continued their acclaim as their hero presented himself to the King and Queen of Sweden, who have supported all his Olympic campaigns,
Once he found his rhythm, world no.3 and Olympic no.3 seed RYU Seung Min (Korea), beat his fellow pen-holder LEUNG Chu Yan (Hong Kong) 6-11, 10-12, 11-6, 11-6, 11-9, 11-5 to go through to the Olympic men's singles semi-finals.
RYU said, "In the beginning I was 2-0 behind on the games because I was trying to find out how my opponent was playing. On the 3rd game I started to realise the spin of the ball on his services and after that it was easy for me to win."
LEUNG said, "I was very careful with my strategy and not so aggressive on my opponent. That was a big mistake. That is why I lost it."