Good results will lift American TT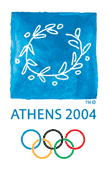 Future is looking bright for American table tennis
Friday, August 13, 2004
ITTF Press Release
Danny SEEMILLER, the former American champion now coaching the USA men's team, recognises that his players have a difficult prospect in doing well in Athens, "But if they can move up a level they have a chance".
They hope they might do well in the doubles, represented by 36 year old Ilija LUPULESKU, who with Zoran PRIMORAC won a men's doubles silver medal for Yugoslavia in 1988, and 19 year old Mark HAZINSKI. "Mark is a great talent but inexperienced. LUPULESKU has been very helpful in training with the USA team and should give Mark the benefit of his experience."
35 year old GAO Jun, the 1992 Barcelona women's doubles silver medallist with CHEN Zihe for China who has been US national champion from 1996-2002, is the USA's best hope. Seemiller believes that, "A good result would be a big help for American table tennis, as the Olympic event is going to be on US television".
Asked why table tennis is not a bigger sport in the USA, which is such a powerful country, Seemiller is quite blunt. "Table tennis is not generally accepted as a sport in the USA, it is not in schools and colleges. But when people do get the chance to watch good class table tennis, they are impressed. And if WANG Chen plays for the USA together with GAO Jun, a great player, we could be among the top 10 women's teams in the world, which would also help to promote table tennis."
Finally, he emphasised that the USA is producing a number of talented youngsters, giving Adam HUGH as a good example, so the future is looking bright for American table tennis.