JOOLA Arrow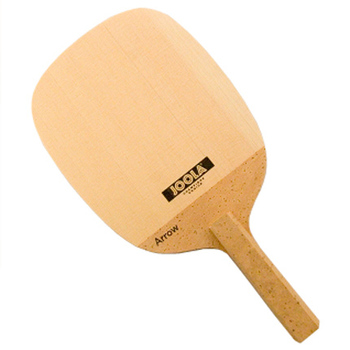 Price: $144.46
$169.95
Save $25.49 (15%)

The most traditional and well known Japanese Hinoki wood from Kiso area is sliced into 9mm thickness of a solid sheet, which gives special Hinoki wood feeling of soft and deep impact with good speed and control.
Type: OFF
Speed: 88
Control: 88
Weight: 85g
Bending Resistance: 96
Ordering Information
JOOLA Blades Comparison Chart
Blade FAQ and Guide to Choosing a Blade - what you need to know when buying a blade.
Compare Blades - side-by-side blade rating comparison.
Blade weight Please note that the actual weight of a blade may vary by up to 8g.
Free shipping over $50 to continental US locations.
Best Price Guarantee We guarantee to have the lowest prices (shipping included) when compared to US table tennis stores. Please tell us if you find a lower USA price.
Reviews
Submit a short review about JOOLA Arrow.