Stiga Premium VM Net Set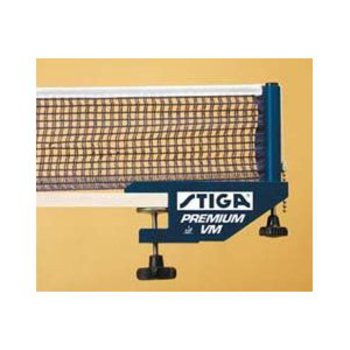 Price: $49.95

Sorry, this item is currently out of stock. You may ask us to send you a restocking notification when this item is back.
Stiga Premium VM Net Set is very sturdy and has "net straper" for adjusting string for net tension. ITTF approved. Blue bracket with blue net.
---
Customers who purchased Stiga Premium VM Net Set also purchased:
Ordering Information
Free shipping over $50 to continental US locations.
Best Price Guarantee We guarantee to have the lowest prices (shipping included) when compared to US table tennis stores. Please tell us if you find a lower USA price.
Reviews
Submit a short review about Stiga Premium VM Net Set.