Yasaka Blast - 2 Star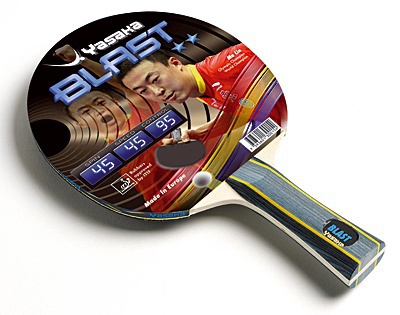 Blast, a modern 5 ply racket with an exclusive design. The handle consists of colored wooden veneers with a four colored printed lens. Most players prefer the flared handle design for its comfortable fit into the palm of the hand.
The 2-star 2.0 mm red and black rubber makes spinning the ball very easy without loss of ball control!
Speed: 45
Spin: 45
Control: 95
---
Customers who purchased Yasaka Blast - 2 Star also purchased:
Additional Information
Racket Assembly FAQ - Learn about free racket assembly, pre-assembled rackets and more.
Best Price Guarantee We guarantee to have the lowest prices (shipping included) in the US. Please tell us if you to lower price.
Reviews