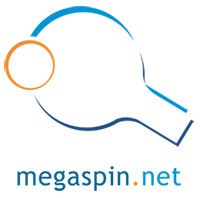 DHS Hurricane 3 Neo
$21.95
$28.00
Save $6.05 (22%)
H3 Neo is good for fast topspin quick attack play style.
The Explosive NEO series is here!
The new NEO Hurricane Rubbers have been produced for, and tested by, the Chinese National team to counteract the Speed Glue ban. The new NEO sponge has been developed to give the traditional sticky DHS rubbers the extra rebound but without losing the much loved spin and control. The advantage to new NEO Hurricane 3 is matched with the powerful NEO Sponge and now features stronger spin and added speed for fast topspin players. Comes in an air tight pack for ultimate freshness!
Hardness: 39 degrees (this is not shown on the package)
Speed:120
Spin:120
Control:100
---
Customers who purchased DHS Hurricane 3 Neo also purchased:
Additional Information
Rubber FAQ and Guide - what you need to know when buying rubber sheets.
Compare rubber ratings - compare ratings to other sheets.
Best Price Guarantee We guarantee to have the lowest prices (shipping included) in the US. Please tell us if you find a lower price.
Reviews of DHS Hurricane 3 Neo (129)
External Review on May 14, 2016
Not as fast as it is rated here. Searched for a rubber to change for my Donic Coppa X3 on my FH and based on the ratings here, this should have been a comparable rubber. Unfortunatly, it is slower than 8.5 but you can produce some nice spin with it because of the tackiness. For me it isn't fast enough to finish points because you have to put to much effort into the smashes/topspin to make a winner. Maybe it would be a good BH rubber but I haven't tested it yet.
---
External Review on May 14, 2016
Not as fast as it is rated here. Searched for a rubber to change for my Donic Coppa X3 on my FH and based on the ratings here, this should have been a comparable rubber. Unfortunatly, it is slower than 8.5 but you can produce some nice spin with it because of the tackiness. For me it isn't fast enough to finish points because you have to put to much effort into the smashes/topspin to make a winner. Maybe it would be a good BH rubber but I haven't tested it yet.
---
| | |
| --- | --- |
| | External Review on May 5, 2016 |
| | |
| --- | --- |
| | External Review on May 1, 2016 |
I've used this rubber for a little over 2 months now. Going from more traditional rubber to this rubber I noticed my playing style has changed overall. I now favor my forehand because of my ability to pick up the ball and change it's direction in order to loop. With my backhand I feel I need to be more selective with my shots. whereas with the hurricane 3, anything off the table is fair game to a loop. Because it's so tacky you have to play with more or a brushing of the ball rather than angled strokes but once accomplished your game will improve. There is a reason why so many people love this rubber. The amount of spin I can get on serves is also quite effortless. Short game can be a bit tough sometimes when you're struggling to get to the ball. If you hit it to soft the tackiness will take over and kill most of the speed, but come at it to fast and the neo sponge will get the best of your shot. This is the kind of rubber that works well when you do.
---
| | |
| --- | --- |
| | External Review on April 24, 2016 |
I'm not sure about this rubber: it feels very slow (at least when new), especially when compared to the blue-sponge Provincial H3. It's not super tacky, and it seems a little hard to control on smashes. That being said, it has lots of gears, and it capable of a fairly fast smash if you put enough into it. If I bought again (I probably will), I'll go for the factory-tuned version (I don't use boosters, so,that will have an influence on the speed). Solid rubber.
---
| | |
| --- | --- |
| | External Review on March 21, 2016 |
Amazing spin and control,if you have off blade or off+ the speed is good.
And tackiness is also very good.
Only chose the black rubbers because they have more tackines then the red ones .)
Best rubber on world .
Just look at the reviews how many people gave their opinion on it.
And how many people is using this rubber unsted the expensive ones.
---
| | |
| --- | --- |
| | External Review on March 18, 2016 |
Awesome FH rubber for loopers and for players who loves spins over power. For power players (uses drives and smash very often), i recommend you to use thicker blades(5.9mm-7mm.). Thicker blades will provide a higher net safety and add speed on your drives and smashes with this rubber. Overall a great and affordable rubber, just beware of the counterfeits out in the market.
---
| | |
| --- | --- |
| | External Review on March 2, 2016 |
Excellent rubber for FH! It works well only soft wood blades. Serves are deadly, counter loops and loops very good too. I played with it on HRT Clipper. Wonderful combination.
---
| | |
| --- | --- |
| | External Review on March 1, 2016 |
There always will be two rubbers that every new rubber will be compared to - tenergy 05 and Hurricane 3 neo.
---
| | |
| --- | --- |
| | Review by andre32458 on February 23, 2016 |
| | |
| --- | --- |
| | Review by mrbigrama on February 13, 2016 |
comparing with a spin art....very low spin, speed even lower....i do not recommend. Only For beginners , very slow for control only
---
| | |
| --- | --- |
| | Review by tmivn on January 29, 2016 |
It is an excellent rubber. I feel very good to control the ball and make my game improve a lot. I can play five different kinds of spin easily. I can make my topspin quick and powerful.
---
| | |
| --- | --- |
| | External Review on January 21, 2016 |
I changed from European rubbers to Chinese rubbers and I can safely say i will never go back! I use DHS Neo 3 on my FH and the control it allows for my shots is 2nd to none. Spin on serves is excellent. Touch play close to the net allows for short low shots because of the tacky surface. Only issue is counter top-spins away from the table as you need to give a little bit more power to return. Other than that i love it!
---
| | |
| --- | --- |
| | Review by guest_2et4hb0h on January 6, 2016 |
The rubber I received was not as tacky as my other hurricane 3 neo. All in all pretty good.
---
| | |
| --- | --- |
| | Review by ikky68 on December 5, 2015 |
Nice rubber. Speed and spin(both indicated as 120) is more about 100.

Comparison:
*The Battle1 is faster and imparts slightly more spin.
*The Battle2 imparts much more spin and is about the same speed


---
| | |
| --- | --- |
| | Review by sarmaddawood on December 4, 2015 |
this is a great rubber, i used on my forehand but it was not as fast but it has very good control.
---
| | |
| --- | --- |
| | External Review on September 23, 2015 |
Great for looping, good control and power. Not as good for driving, but still not bad. This rubber wants you to put spin on the ball, whether it's topspin or backspin.
---
| | |
| --- | --- |
| | External Review on September 15, 2015 |
I use this rubber on both FH and BH of a DHS Wind Allround blade and I absolutely love it! At first it is too tacky, making it slow and difficult to control. After about 10 hours of playing time the tackiness tames a little but the rubber remains incredibly sticky, allowing for monster spin while retaining honest speed and good control. I'm a modern attacker and use many different stroke types, and this rubber has made all of them considerably better. Spin is incredible and control is good, speed is relative to stroke effort which makes close to the table play and far from the table play equally great. The only two cons for this rubber are the weight, which isn't an issue for anyone willing to work on building strength, and the difficulty with chopping due to the stickiness. I have read complaints about sensitivity to oncoming spin, but if you swing hard and commit to heavy topspin you will be successful more often than not. Awesome job DHS!!
---
| | |
| --- | --- |
| | Review by kyle2x on August 29, 2015 |
Overall it's a good rubber but still nowhere near the tenergy series. The only great thing that beats the tenergy line up is the spin. The topsheet got dirty in less than 2 days and when I tried to clean it using a wet cotton it became dirty because there was some few marks and it even had my fingerprint. This is a Suitable rubber for those people who are on budget cuts.
---
| | |
| --- | --- |
| | External Review on August 5, 2015 |
Typical Chinese rubber. Suitable for forehand. Fast for a Chinese rubber, and also unusually high throw for a Chinese rubber. I love it.
---
| | |
| --- | --- |
| | External Review on July 7, 2015 |
Works rather well on carbon blades, the hard sponge + tackiness means that on powerful hits you get more dwell time than other rubbers would give on the same blade. As others have said, it's quite linear/honest in comparison to tensors. Quite a bit easier to get used to than some tensors.
---
| | |
| --- | --- |
| | External Review on June 16, 2015 |
I gave it a 9 out of 10
But for me its perfect. I love chinese hard rubbers though ill prbly test other soft ones if i have the $.
This is my first rubber and not only are they cheap but they are of good quality to be this cheap.
I have both Fh and Bh on Waldner Senso Carbon V1 blade.
Its tackiness wears of a bit with time but its hard sponge and pimple arrangement with its tackiness makes you able to hit hard and consistent the new plastic ball.
Perfect for the palyer that wants to perform good loops to the table with a medium throw angle, hard and deceiving against opponent.
If you hit the ball softly it WILL go slowly.
This Rubber is perfect for close games, but if opponent preasures you off table, then Hurricane will help you counter loop and counter topsin flawlessly in accordance to your technique.
Overall, this a rubber to win points with, but also to develop your own good technique because the off table is very forgiving but remember, once you get Hurricane, u cant go back!
Love it!
---
| | |
| --- | --- |
| | External Review on May 22, 2015 |
| | |
| --- | --- |
| | External Review on April 12, 2015 |
| | |
| --- | --- |
| | External Review on April 6, 2015 |
This rubber is standard. I think this is suitable for forehand. it is good for speed and control wood because this rubber have slow speed.
---
| | |
| --- | --- |
| | Review by ascended on March 9, 2015 |
This rubber is not for beginners! I have been playing since I was old enough to reach over the table, and figured the DHS Hurricane Neo would help me reach the next level. I picked a light cypress flexy blade to help bridge the gap from the store model light short pip bat I used for over ten years. After many hours of patient experimentation and two weeks studying Chinese, German and Swedish players, I managed to xfer my skill over plus interest! Time to make a name for myself and put America on the map!
---
| | |
| --- | --- |
| | External Review on February 8, 2015 |
| | |
| --- | --- |
| | External Review on February 1, 2015 |
Used as FH on various blades including a regular butterfly one, T11+ and lately DHS power G7. Best combo is the latest one. At the begginnig it was tacky but in two weeks it disaapeared. The rubber spinny, but you must spend alot of energy therefore highly tiring. Considering price, it worths buying. Overall, good for those wishing to improve the game.
---
| | |
| --- | --- |
| | External Review on January 27, 2015 |
The H3 rubber came in a DHS A6002 blade/rubber combo from the manufacturer along with Tin Arc(see my review on that rubber). When I got my new Bty Primorac Carbon I switched it to that blade and also like it.

PROs: This is a much better rubber than the Tin Arc: faster, spinnier, better control. It's very forgiving, just swing and the shots go in. It also produces pretty good spin and has surprisingly good speed. I am very happy with the performance of this rubber. No wonder it's very popular.

CONs: I hit very hard and the top sheet appears to be pretty durable with the exception that it's easily separating from the sponge at the edges when you hit the ball hard on the edges. The other drawback is the weight is heavy.
---
| | |
| --- | --- |
| | External Review on January 26, 2015 |
I use this for my forehand, and I would say that I am thoroughly impressed. It took me a while to adjust to the rubber, but now that I am used to it, my game has improved a lot. The spin I produce from my serves are pretty good, but I feel like it would be better if my technique. The topspin drives and topspin/sidespin loops I attack with are spinny, and my attacks are fast, considering I swing fast enough. Defending attacks are very forgiving. The short game is good, produces a lot of backspin to force errors. Overall, this rubber is duh so nice ones, get dis rubbers and beat errbody
---
External Review on December 31, 2014
I had this on my FH for awhile looking for more spin. It's there if you can utilize it. Not the hardest sponge out there, but harder than typical medium-hard and likely the hardest most people might try. Weight in red 2.15 is 49 g, so just getting to heavy on my personal scale.
---
| | |
| --- | --- |
| | External Review on December 31, 2014 |
I could not adjust to this rubber. Seemed to have good gears but speed was not there without a lot of effort in the stroke. This is a better quality Chinese rubber that may suit some. I will use a glued sheet of Mark V Max or Tenergy 05FX. I believe this rubber is style oriented. Heavy, to much trouble to tune. Some variation from sheet to sheet.
---
| | |
| --- | --- |
| | External Review on December 18, 2014 |
Using it on Nittaku russelfor 9.2 and Yasaka extra c-pen, one black on Nit and red on Yas, black gives more spin than red imo and the sponge gives a tender feeling than the red also, but it might be due to the difference in wood of the blades i use. Anyway it's a great rubber but not as great as the H3 provincial. Still you can play quite well with it and it does the job right if you use it like you should that means driving the ball and looping, but it's also a good rubber for pushing and flicking with lot of control and a really good feedback when getting into contact with the ball.
On another hand if you're kind of sloppy with your stroke technique, you won't like this rubber cuz to get what it has to give, you need to really do your movements right.
---
| | |
| --- | --- |
| | External Review on December 15, 2014 |
Spin
-Serves and short gameplay with this rubber is excellent, I have no complaints whatsoever. It performs well at an awesome price for spin.

Speed
-The speed is decently good, this rubber is mainly meant for slower loops rather than fast topspin drives, but whenever you make a powerful shot there is some speed behind the ball.

Control
-The spong is soft enough to control however you want the ball to move. If you want to push, it'll do it. You want to flip the spin of a ball, it'll do it. You want to loop bottom spin, it'll do it. Literally anything you want to try with this rubber, it will do it. Control with this rubber is excellent.

Looping
-Keeps the ball low with a good arc, and tremendous amount of spin. Easy to loop bottom spin.

Pushes
-Pushing with this rubber is good, no problems in this area.

Flicks
-Awesome! Its so easy to flick with this rubber, puts good spin on the ball with good amount of speed.

Topspin drives
-Its good, but it is easy to overhit shots if you hit the ball to hard at a certain angle.

Forehand or Backhand Compatible
-I think this rubber is best suited for a forehand rubber, I feel like when i first started playing with this rubber I've gotten better gameplay wise while using this rubber on my forehand, it improved my loops and topsin drives and flicks. What more can you ask for? So this rubber is best suited for your forehand.

Conclusion
-I definately recommend this rubber if you are an attacker, its a cheap rubber as well and a good alternative to the tenergy series. You definately get the bang for your buck, purchase the DHS Hurricane 3 NEO, cause it is absoulute FIRE!
---
| | |
| --- | --- |
| | External Review on December 11, 2014 |
very tacky at first but its tackiness reduced after 2 week. at first it was a bit slow ,but very spiny. after 2 week it is medium tack and fast enough for close and medium distance.also it seems a bit softer than first day.IMO its good 4 aggressive all round player and spin play.
I prefer it more with its original tackiness.
Update:After some web surfing I found that you should clean this rubber with sweat during the match and pure water after the match.It works well with oil of your palm, so don't use cleaning sponges.I know this is a bit strange and not recommended for other rubbers,but it works well for h3 neo.Now my rubber is tacky as I bought it.
Update:adding some booster without peeling off the glue resulted in softer sponge,better feel,more gear, and significant increase in speed and spin(this increase in not evident during flat hitting).
UPDATE : I hit my bat to the table accidentally and my rubber injured a little .After about 2 week minor parts of injuries disappeared completely and major one reduced a lot. I think it's because I've used my sweat to clean it and tacky protect sheet to protect it.
As other user said this rubber has high throw 4 slow loops and low throw 4 faster loops.
---
| | |
| --- | --- |
| | External Review on November 29, 2014 |
I have switched to DHS Neo H3 on FH from european tensor rubbers. Main reasons for the switch:
* H3 is more linear, and therefore far more predictable
* H3's tack means that it is easier to vary spin on serves
* H3's tack add extra level of control to FH short game, especially when handling short no-spin serves to fh
* When looping, H3 produces a different arc than tenergy and tensor rubbers, something that never fails to surprise opposition
* It is much easier to loop short balls over the table - using just H3's tacky toposheet
* the amount of spin that H3 is capable of generating is clearly no less than that of the spinniest non-tack rubbers

The only downside I can think of is that FH blocks are a bit soft because of the tack. But then why not counterhit instead of block on FH?
---
| | |
| --- | --- |
| | External Review on October 5, 2014 |
A very good and comfortable rubber for looping. You can vary the spins of the loops easily with this rubber. And because of its tackiness, the rubber is quiet slow, so I need to increase my power to generate more speed and it's really exhausting to do a power loops with this rubber. Need more physical training to play with this rubber. This rubber is not recommended for beginner !!
---
| | |
| --- | --- |
| | External Review on September 4, 2014 |
| | |
| --- | --- |
| | External Review on September 2, 2014 |
I recommend this sheet for intermediate players as it's not easy to tame. Need some time and good technique to get used to it. When you loop and hit the sweet spot, it gives a nice muted "thud". When you miss cue or hit flat and hard, it gives out a metallic "tink" sound. With the tacky surface, it attracts a lot of dust, so you need to keep it clean with a rubber cleaner after every session. I wouldn't say it's my favourite rubber, but can't beat the price!
---
| | |
| --- | --- |
| | External Review on July 29, 2014 |
| | |
| --- | --- |
| | External Review on June 25, 2014 |
This is an occasional rubber for fast blades. Personally, I have a DHS Hurricane Long I together with this rubber for FH and BH both. If someone asks me, this would be one of the best options (considering the price of course!) the hurricane long blade with this rubber work excessively due to the speed of the blade, tackiness of the rubber and above normal control of both.
I like this rubber. better than some other ones even with higher prices. and here is some advice as a conclusion: To save your money and have an almost excellent racket, invest on a very fast blade with good control, and then use tacky rubbers with normal speed which are not very expensive and get (almost) the same result as Tenergy, Butterfly SpinArt, Rakza7, etc.
---
| | |
| --- | --- |
| | External Review on June 9, 2014 |
Pros-
Short serves with spin
Tird ball attack with topspin
Control to speed ratio is good. Easy to put good speed and spin on balls and still place them anywhere on the table
Cons-
Don't use for backhand. Just too slow for backhand, in my opinion.
Not fast enough for great long serves. could still do good long serves but not great.
---
| | |
| --- | --- |
| | External Review on January 13, 2014 |
great forehand rubber for loopers,high throw on soft loops and low throw on killer loops,great control,not the best for flat hitting,especially far from the table,but who cares,this stuff easily eat the opponent backspin!
---
| | |
| --- | --- |
| | External Review on January 13, 2014 |
It is a very good rubber!

The first impressions you'll think it is a very fast rubber, but then when you play with it you'll see it's not to fast and hard.

Spin is awesome, it's tackiness makes the due time longer, generating more spin and control.

At all it is a great rubber, but for people who likes non tacky rubbers I don't recommend.
---
| | |
| --- | --- |
| | External Review on December 27, 2013 |
External Review on December 18, 2013
| | |
| --- | --- |
| | External Review on October 28, 2013 |
Loop monster by DHS.

Super fast and spinney. Top gear amazing but can lack a bit in medium gear where tensors are better due to technology.

All the rest is said about this rubber no need for looooong review. One of my favorite rubbers on FH next to TG3 on any type of sponge (Neo, Blue, Old glue sponge and so on....)

Enjoy TT :)
---
| | |
| --- | --- |
| | External Review on October 2, 2013 |
The Silent Killer!! has a lot of spin power, SUPERB CHOP ATTACK, suitable for hard sponge likers.

==THE ONLY Thing i hate in this type of rubber is not very durable, peculiarly when you Re-glue for about 4x-5x above it will swell immediately like a bubbles, even if you do it correctly.
---
External Review on September 22, 2013
Nothing for me. I am used to "bouncy" rubbers.

The hurricane 3 is absolutely non-bouncy, so if you drop the ball onto the racket, it will bounce 3 times and thats it.

On other rubbers, the ball will bounce 8-9 times.

Of course, this is my personal opinion, other people may like it.

Just saying that it will make a huge difference, if you come from bouncy japanese rubbers.

I sold the rubber after an hour...
---
| | |
| --- | --- |
| | External Review on August 25, 2013 |
| | |
| --- | --- |
| | Review by miceduan on June 6, 2013 |
It is a good backhand rubber too when pair with TG3 neo. Good for block and flick at backhand with a 7 layer wood blade like 729 bomb. It's surface last longer than TG2 neo.
---
| | |
| --- | --- |
| | External Review on May 23, 2013 |
Hurricane 3 Neo is a unique rubber. It can generate tons of spin, but sometimes, by a slight change of angle, generates no spin at all. I believe it is because I'm just starting to use it. I think that it has the potential for creating great serves. Speed is above average but to make full use of its ability, it takes time to master. Worth its price of S$35. I am playing penhold but I think this rubber is better for a shakehand style. I looped with it with penhold but no spin was generated. Really hard to block an attack from a shakehand user though. Slow and spinny confuses many. A great rubber.
---
| | |
| --- | --- |
| | Review by drew12 on May 17, 2013 |
The worst rubber I have used. It is soft in hard shots and ver hard in drop shots. very difficult to control. Zero spin after the first few days. Please save your money. Makes me feel that the people who commented here work for the company or deal in these rubbers.
---
| | |
| --- | --- |
| | External Review on May 9, 2013 |
This rubber is pretty good but it lacks bounciness. Sticky topsheet makes it good for service. A little too hard but overall an amazing rubber. You need strenght to spin it though.
---
External Review on May 7, 2013
This rubber is pretty cheap and it's tempting to buy it and try it out when you're at the beginning. if you're in this position, you're about to make the biggest mistake a beginner can make.
These chinese (most of the DHS) rubbers are fast , heavy, hard, tacky and very difficult to control for a beginner. For over the table game this one is ok, but as soon as you want to loop it will punish you if you don't have the strength and the perfect stroke. It will make things very difficult because t is heavy , almost no touch because of the hardness. Blocks go downwards and end up into the net and the tackiness will make it very spin-sensitive.
All of these make everything very confusing for a beginner, even for an intermediate. I dare say , if you haven't been playing for more than 5 years, these rubbers are not for you. I have lost almost 4 months trying to get along with these rubbers when i should have been perfecting my strokes with nice, easy, medium-soft Japanese rubbers. Don't make the same mistake.
---
| | |
| --- | --- |
| | External Review on March 15, 2013 |
Currently using H3 NEO Red 2.2 40deg. on a FH of Joola Flame Fast blade, and I am more than pleased with it. It took a couple of hours of braking in, but now it works like a dream. This is the first time I am using a chinese rubber, and loving it. You can do just about everything with it, if your style is attack play close to mid far away from table. If you go further from the table, you will need to add more power to your shots.
For it's durability, I can't comment yet, for I've been using it for just 2 months. But after 2 months, it still hasn't lost any of it's performance.

Update:
It works better with flexible and faster blades. Durability is unbelievable.
---
External Review on March 12, 2013
coming from a jap, soft rubber, it was very awkward the first time I used this rubber. give it a few weeks and you'll be playing along great with it. very spinny, very durable if taken a good care of. mine lasted for 2 yrs, a big drop in spin though, but still, it will make your opponents cry.
---
| | |
| --- | --- |
| | Review by joelperes on March 6, 2013 |
All DHS Neo rubbers are pre-glued with VOC FREE glue on the back of sponge, when assembling to blade, one only needs to apply glue on the blade.
---
| | |
| --- | --- |
| | External Review on February 14, 2013 |
tested out a bit, I felt it great from te beginning. Easy switch from european non-tacky to chinese tacky. no major movement change. I feel it really good on all kind of topspin, less good on no-spin drives. No catapult effect at all, maybe boosting a little bit would help.
---
| | |
| --- | --- |
| | Review by akueng on February 7, 2013 |
I think this is the best Chinese rubber on the market. I have very effective serves and comparing this rubber with all the tenergys it has way more spin on service. when pushing the bell it does lack that fast deep push to corners. This is where i favor tenergy. the third ball is great with the rubber. you can step around and hit and shot you want. cant get that control and feel with tenergy. looping with this rubber is just fantastic. you can get a high arc or a fast low one deep to there backhand. You can create so much spin that you dont have to worry about over hitting the table. blocking with this rubber is about the same as tenergy. even due to the hard sponge it still has exceptional control and blocking abilities. AWay from the table i dont hit heavy shots. I like to put massive amount of top spin on the ball. It gets a very high arch and lets me spin and put the ball all around the table. I have tried spin art, all the tenergys, yasaka, skyline and this by far is the best.

Blade: Timo Boll ALC
FH: H3N
BH: T64
---
| | |
| --- | --- |
| | External Review on January 19, 2013 |
| | |
| --- | --- |
| | External Review on January 5, 2013 |
| | |
| --- | --- |
| | External Review on December 30, 2012 |
I recently use this rubber for my bh. Nice control but the power is quite lower than i expected. But i can say that this rubber is really suitable for someone that looking for a great control and medium low trajectory.
---
| | |
| --- | --- |
| | Review by miceduan on December 29, 2012 |
the 39 degree H3 neo is too hard to be used. It works when brush the ball, when hitting the ball with no or little brush, it is hard to control.
---
| | |
| --- | --- |
| | Review by ashamalla on November 14, 2012 |
| | |
| --- | --- |
| | Review by thor on October 25, 2012 |
| | |
| --- | --- |
| | External Review on October 20, 2012 |
VERY impressive speed'n'spin capabilities, but only when you play like monster. pretty good short game and serves. blocks bad coz dead sponge, but H3N allows you to counter loop-drive very easy. nice and interesting rubber
---
| | |
| --- | --- |
| | External Review on September 7, 2012 |
Very good rubber for FH, but not really fast. Spinny, makes a lot of troubles for counterlooping (even for Tenergy 25). Good for serves and blocks. Not good for far from the table. Looses in quality a bit after about half a year.
---
| | |
| --- | --- |
| | External Review on August 28, 2012 |
good for backhand
especially for those who lacks power in the BH area
the extra bounce really helps alot in BH loops or Flicks

not really that tacky and spinny
---
| | |
| --- | --- |
| | External Review on July 27, 2012 |
I use it on my backhand. It produces a lot of winners for me. It is one of the best rubbers I have tried. It can serve very well and can produce a lot of spin on any type of stroke. Definitely a winner. You need good timing to unleash the full potential of this rubber.
---
| | |
| --- | --- |
| | External Review on June 27, 2012 |
lately i use it on my forehand due to its tremendous spin and speed. but i really bought this for my BH. it sorta lacks consistency but maybe i just lack practice :P its awesome on both forehand and backhand. it can make a very spinny serve. i forgot to mention this is my first rubber. its a very tacky rubber and that is why i love it!!! its my favorite rubber for now.
---
| | |
| --- | --- |
| | External Review on June 27, 2012 |
I use one on my FH on a Hinoki Shake Swift blade (medium). I found that it was very easy to do 3rd ball loops, but because of of the hardness of the sponge the 6th ball drive are always trickier (for me!). This rubber is awesome but it is hard to get the right angle.
---
| | |
| --- | --- |
| | External Review on May 30, 2012 |
Amazingly tacky and spinny rubber..good speed too..i'm using it in my FH..my sidespin and topspin loop has never been better..get dirty really quick and lost it tackiness..after clean it, the rubber shine again..
---
| | |
| --- | --- |
| | External Review on May 4, 2012 |
technology is awesome.i used this rubber and am still using it..it offers great spin in looping.my game is now become flawless.but there is always something to learn.hurricane 3 neo i am your fan nd a big one toO
---
| | |
| --- | --- |
| | External Review on April 5, 2012 |
External Review on March 22, 2012
| | |
| --- | --- |
| | External Review on March 4, 2012 |
DHS Hurricane 3 neo est un bon eponge pour moi,Je conseille tous mes eleves de joue avec sa!
Carrim Modaykhan
---
| | |
| --- | --- |
| | External Review on February 26, 2012 |
this is the best chinese rubber that I've ever used. you can generate lot of speed and spin with nice control. that's why malong used it as his forehand. smash, block, chop, topspin really easy used this rubber. I use 2.2 mm as my forehand
---
| | |
| --- | --- |
| | External Review on February 20, 2012 |
| | |
| --- | --- |
| | External Review on February 7, 2012 |
I played the DHS TG Skyline 2 before. Now I choose the DHS Neo Hurricane 3, because I need more speed and you really get it from this rubber. It's still slow if you play normal strokes or slow hits, but if you gonna attack, it provides a lot of speed.

The sponge is for european and american standards still hard, but a little bit smoother than other chinese rubbers. Block is not so good, because the angle which the ball leave from your racket ist high and the ball doesn't reach the table anymore.

But very positiv is the loop and topspin. The tacky surface gives you so much spin, that your opponent nearly never had chance to block the ball.

The 3rd ball attack is great!

Serving with this rubber is also good, the ball get so much spin that your serves getting more dangerous.

So overall: that's a great rubber to attack, not to play passiv, just activ playing recommended.

Maybe I will try the Neo Hurricane 3 Provincial oder National version, because they say it's a little bit smoother and better to control and attack.

The price for that rubber is all right.
---
External Review on February 5, 2012
External Review on February 1, 2012
| | |
| --- | --- |
| | Review by akueng on January 30, 2012 |
First things first. this rubber is real slow without a carbon blade. Match it with tenergy 64 on any carbon blade and you have a good combo. I use a time boll ALC with dhs neo 3 and tenergy 64-fx. Very good dwell time. Good feel with the harder sponge very durable. Flicks are very good with this rubber, can generate tons of spin on service and short pushes. from mid distance attacking it is very effective but from long distance it lacks consistency. I switched to this rubber from Tenergy 05 and i will be sticky with it. Only thing i would like to try is the National and provincial versions.
---
| | |
| --- | --- |
| | External Review on January 21, 2012 |
I just hit with this rubber with a little effort but the effect of spin is marvelous
---
| | |
| --- | --- |
| | Review by akueng on January 17, 2012 |
WOW! i have this rubber on a Timo Boll ALC with tenergy 64 on the backhand and its so amazing i switched 05 on my forehand for this. On the service i use a reverse pendulum and it generates a ton of spin if you clean your rubber regularly. Really easy to have a strong effective shot on the 3rd ball and also loops very well. pushing with this ball generates plenty of spin but lacks in control. good for mid distance fore hand to fore hands. flicks are also very good with this rubber if you have the right technique. I think for this rubber to perform at the highest level possible you need to be a player that has a very consistent stroke because unlike European rubbers not a whole lot of room for forgiveness. i will now be staying with Chinese rubbers since they are a whole lot cheaper then andro and butterfly. Another great rubber to try is Tin arc 3 and blue whale both similar plays to Chinese rubbers. i will be writing another review once i play with this longer.
---
| | |
| --- | --- |
| | External Review on January 10, 2012 |
good rubber overall. but, because this rubber is a bit slow, try not to go far from the table. you need to do chinese style strokes for better performance.
---
| | |
| --- | --- |
| | External Review on December 24, 2011 |
surprisingly good FH rubber. liked it a lot since the first time i played with it. i'll give it few months credit
---
External Review on December 2, 2011
I love this rubber! If you have fast legs and great technique, this is the best rubber. I dominate the game with it when have enough physics! It not good in playing slow motion game, it requires acceleration and you always have to spin the ball, no flat. Flat strokes have no control. Just spin, and remember that control is in spin. In short game (and returning serves) also spin, but more delicate and fast. So if you want to go one step further in tt then learn to play with it!
---
External Review on December 2, 2011
| | |
| --- | --- |
| | External Review on November 14, 2011 |
This rubber is great for forehand. Not very fast but absolutely great control and spin. Probably one of the most spinny rubber.

This rubber can do everything from smashing, looping to chopping. Only rubber that I can safely say that it can really do everything.
---
| | |
| --- | --- |
| | External Review on October 10, 2011 |
The best forehand rubber I have ever used. Definitly have to adjust your stroke (racket angle and foreward momentum) to get the best out of it though. Can't wait to get my hands on a provincial.
---
External Review on September 29, 2011
Ive bought this rubber three or four times, but have only gotten one good sheet. And that one only played peak for a month. And none of them matched the speed or spin of tenergy I usually like using on my forehand, so I guess you get what you pay for. You can buy several sheets of this to find a good one, or get one sheet of tenergy and know its good... seemingly spending the same money. Butterfly prices suck, but at least you get what you pay for. Very unhappy with this product
---
| | |
| --- | --- |
| | External Review on September 8, 2011 |
I love this rubber, its great for looping. Too bad its so inconsistent... but if you do get a good sheet of it, its amazing.

I use it on my forehand on Galaxy V-14 blade
---
| | |
| --- | --- |
| | External Review on August 27, 2011 |
External Review on August 26, 2011
| | |
| --- | --- |
| | External Review on August 26, 2011 |
good for looping against backspin, smashing good too) I find it very powerfull, so choppers cannot find clues agains it) feels a bit heavy. Pushes often not controllable. It shines in powerattack spinbased game.
---
| | |
| --- | --- |
| | External Review on August 12, 2011 |
| | |
| --- | --- |
| | External Review on August 9, 2011 |
| | |
| --- | --- |
| | External Review on June 15, 2011 |
This is a medium-high throw, tacky, very hard rubber, only usable on very flexible blades, rather slow, very unforgiving, with few gears.

speed: this rubber is slow unless used on very flexible blades like stiga offensive classic or stiga offensive cr. stiga offensive nct is already too stiff and the rubber performs suboptimally. on very flexy blades, the rubber is not slow anymore in loops, but is still too slow on smashes, where you might lack the power to finish the point-

the main feature of this rubber is that its throw is higher than classic Chinese rubbers. this allows you to be more aggressive on forehand, and makes your fh swing quicker because you charge the shot more from behind and less from below the table. This makes H3 NEO a deadly weapon on forehand, especially close to the table, with a very flexy blade such as stiga offensive classic.

The specialty of this rubber is off-the-bounce counterdrive against loop. Deadly.

Feels as hard as H3 regular (strangely) despite the booster. Also has better touch than regular H3. And is faster.

unlike regular H3, this rubber does not get much softer if tuned with paraffin oil. The sponge stays firm.

The topsheet is very durable: it will last one year.


this rubber has few gears, compared for example to Vega Pro: NEO h3 is fast enough close to the table but lacks a bit of power when smashing, or looping far from table.

control: very unforgiving, due to the hardness. Why? Because on opening loops you have to brush very thinly and with a lot of strength. If you hesitate and brush a bit less thinly, or a bit more slowly, this rubber punishes you. This is one of the reasons I use vega pro.
---
External Review on May 20, 2011
| | |
| --- | --- |
| | External Review on April 1, 2011 |
Good rubber for forehand but only after one month and needs good blade with some flex to bring it to it optimal performance.

Serve: good, but lacks a bit of speed for fast serve
Return of serve: good for short balls but for medium length serves, it reacts to spin a bit.
Opening/3rd ball attack: very nice on the forehand. High throw and really good spin. But need to change technique on looping lower flatter backspin balls, i.e. brush more required.
Block: fine and consistent
Counter: very nice, need to close bat more due to very reactive sponge at mid distance:

Conclusion: Like a euro-jap rubber at mid distance for counter looping, superior than euro-jap for opening loop on forehand, good spin on serve but lacks a bit of speed for long ones, return slightly poorer as it reacts a bit to more to spin. Other con: requires 2 weeks to 1 month to soften and play optimally.
---
| | |
| --- | --- |
| | External Review on March 7, 2011 |
This rubber is one of the best chinese rubbers i have ever tried. DHS has been able to put the extra speed into the NEO sponge. Im using it on a control blade now, so im mostly using it for topspin rather than hit it deeply into the blade. If you are able to only use the topsheet and the sponge to create offensive strokes on your control blade, it becomes very fast. But too much friction between the rubber and the sponge has caused it to become softer, thus powerful for topspinning attack game.
---
| | |
| --- | --- |
| | Review by mrmitchell on February 24, 2011 |
so i got this rubber with a friendship 729 carbon blade and that might have been a mistake...although the arc and topspin that was produced on good brush loops were outstanding i found the match up with a fast blade and this semi fast rubber with high spin hard to control and hard to get use to but overall a very good rubber except it did not have much control at all i would recomend this for higher skilled players who can handle a combo with high speed and spin
---
| | |
| --- | --- |
| | External Review on February 21, 2011 |
Gave the legendary H3, 2.2 NEO sponge, a try after a few months with a Tensor (Vega Pro B 2.0). This will certainly remain as my FH rubber for quite some time. After some stroke adjustments, control is excellent and there are many gears, slow when slow stroke, tackiness helps, and when driving, you see the ball where you want to put it, with power and spin. Excellent ratio in value per price. Any offensive player needs to try this at least once.
---
External Review on January 22, 2011
Okay I have tried this rubber on a few different blades now. This rubber is a little hard to get used to. Has a large gear range. Needs to be used by an offensive/aggressive player. The ball curve/arch on this rubber is crazy! I've never used a rubber with as close to as much hook while looping. Once I got my looping consistent with it, they were rarely returned. I like this rubber, just be warned it takes some practice to get a feel for it.
---
| | |
| --- | --- |
| | External Review on January 21, 2011 |
I use this on my FH (RED 2.1mm) on a Butterfly Kong Linghui blade.
I loop on my FH from mid distance topspin at close table.
If I load the ball up with side spin and loop the ball is almost undefendable as the ball just spins of the opponents bat and off the table in all sorts of angles.
A very spinny rubber, loads the ball well, opponents and training partners comments have all been positive regarding spin.
Mixed with Skyline 2 Neo on my BH the best combo I have used.
---
| | |
| --- | --- |
| | External Review on January 4, 2011 |
External Review on December 31, 2010
External Review on December 9, 2010
I won't put ratings, just a comment. I've played 3-4 sessions with it so far. 39 degrees. interesting rubber with largest gear range I've seen - so slow on slow shots, surprisingly fast on fast ones. easier for 3rd ball than for longer rallies as it requires more grazing style of looping to be consistent. large throw angle variation, high throw for slow shots, significantly lower with speed shots. makes me harder to determine bat angle because it needs to be more closed for slow loops as they tend to go over the table, while fast counters need not too closed bat to go over the net. because it is this specific it needs some time to get used to. spin is strong (but there are stronger), topsheet is semi-tacky - my red didn't hold the ball even new except for a very brief moment. better for flat-hitting than most chinese rubbers. rewards add!
ing some wrist in FH stroke. less consistent for slow looping. has some sensitivity to incoming spin. good for serving. mine 39 deg does not feel hard without tuning (I never tune)
---
| | |
| --- | --- |
| | External Review on December 4, 2010 |
really good rubber. It is heavy though so think about which blade you put it on. any way, it's not that hard at all. its only 40 degrees.
---
External Review on November 10, 2010
when i first use it, i'm impressed with it.(my playing style is aggressive topspin strategy). I can make a good topspin with a great speed with my FH better than T64 n T05. I can also make a good service whether the backspin serves or chop serves,it goes perfectly well n very spinny. Looping?? I can say its extremly well than T05 (729 ATT CA Carbon Blade Palio Macro Pro on my BH side H3 NEO are on my FH side.)
---
| | |
| --- | --- |
| | External Review on August 11, 2010 |
I have tried a couple of sheets of commercial H3 over the years but never really liked them. I decided to give this neo H3 a try. To be honest with you I cannot seem to put the ball on the table. It seems to be the highest throw rubber I have ever seen. I did like the sponge and attaching it to the blade was neat. But despite using a lot of other chinese rubber in the past I can/'t seem to use this. I also got a sheet of skyline 3 neo at the same time and that is much, much easier to use.
---
| | |
| --- | --- |
| | External Review on July 17, 2010 |
Great spin on serves and looping. But had some problem pushing/looping when tsp spectol pushed a ball to me
---
| | |
| --- | --- |
| | External Review on July 7, 2010 |
Cons - Commerical DHS rubbers are always different, from each batch to the next, but nothing to do about that.

Pros - Very good alternative to higher priced rubbers like Tenergys. Less tacky than the original Hurricane 3, which makes this rubber a lot like European/Japanese topsheet with chinese sponge. It will not lift up the ball with picking up a ball with the rubber, but you can hear a slow motion to it. Many gears. The sponge is somewhat softer than the original H3. Serves are very well done. Looping is really easy. Very good alternative to a Tenergy, because my two Tenergy ( 05 and 25 ) died of spin. Great alternative to a high priced rubber, I strongly recommend just buying one sheet of this rubber and try it for yourself.


Oh, and in the beginning at the start of opening this rubber, if you would like to have the sponge even softer ( Like I did ), reglue the rubber several times. It's almost a euro/jap rubber.
---
| | |
| --- | --- |
| | External Review on June 22, 2010 |
great ruuber for bh and fh.has a great spin,good speed and very good control.it is incredible for serves and is very cheap.
---
| | |
| --- | --- |
| | External Review on June 10, 2010 |
| | |
| --- | --- |
| | External Review on June 2, 2010 |
Max Sponge, Black. Incredible Control, nice spin and speed, 2 or 3 gears, nice feeling.
---
| | |
| --- | --- |
| | Review by dajuiceman007 on May 1, 2010 |
Just bought a sheet last week and I use the primorac carbon blade and it is fast! This is somewhat of a traditional chinese rubber being that the sponge it hard and the topsheet is tacky. Once you hit a few times and soften the sponge a bit, this rubber works wonders. Loops are low and spinny, serves spinny, pushes are good too. Love it so far
---
| | |
| --- | --- |
| | External Review on April 22, 2010 |
It took me about a week to break this in.

Loops with side spin have a large hook. Speed is good. Control could be a little better. Feels lighter than Hurricane 2 (commercial). It is a tacky rubber, but not as sticky as my old Hurricane 2.

Durability:
1st month: Peek performance. Excellent spin and speed.

2-3 months: Good performance. Noticeable drop in spin. Speed is a little slower.

3+ months: Average spin and speed. Good control, especially for backhand.
---
| | |
| --- | --- |
| | External Review on April 16, 2010 |
compared to h3 commercial, this rubber has better bounce and zip, lesser tacky though
---
| | |
| --- | --- |
| | External Review on February 27, 2010 |
I liked it! Not sure if I'll stick with it but it's definitely fun to play with coming from speed glued Tackifire Special Soft. Nice midcourt power on Neo H3, which is pretty much what speed glued regular H3 provided. Great serves and pushes. My only problems were putting away high balls. It's very difficult with Neo H3's harder sponge but I hope to adapt soon or just twirl like what you see the Chinese players do.
---
| | |
| --- | --- |
| | External Review on February 7, 2010 |
Ultimate forehand rubber. If you play close to the table loop or over the table loop, 3rd ball attack and love to swing hard then this rubber is for you.
---
External Review on November 6, 2009
| | |
| --- | --- |
| | External Review on November 4, 2009 |
Glued hurricane 3 used to be my favorite backhand rubber for the power and consitency but then came the speed glue ban era. I definately believe this is the answer to that era. Plays better than I ever remember a glued hurricane 3 playing. Very consitnent backhand looping and driving rubber. Not to mention excellent spin for serving and pushing.
---
| | |
| --- | --- |
| | External Review on November 3, 2009 |
A very good rubber. My third ball attaks of my forehand has never been better.
---
| | |
| --- | --- |
| | External Review on October 22, 2009 |
Not as fast as the old prov h3 glued up but not too bad.. Unfortunately I ripped my topsheet on my first session, but that was my bad...
pretty good spin.. better than tenergy or whale II
though slightly slower...more controllable and easier to loop bottom spin... but far table lacks some power...
serves are spinny as hell..and short table recieves are pretty controlled as well..
all in all a pretty good rubber..
btw..the neo is softer than the original
good for loopers...recommend harder faster blades =)
---
| | |
| --- | --- |
| | External Review on October 16, 2009 |
Great rubber for the price. Very much like the original H3 but with a bit more zip. Nowhere near as fast or spinny as a glued H3, but that's not an option these days.
---
External Review on September 15, 2009
This is a great rubber and for a very small price compared to others. Some people say it's slow, because when you play close to the table the tackiness plays an important role, however, if you hit the ball hard.. it bounces quite fast, therefore slow hits are slow and fast hits are fast. Overall great rubber.
---
| | |
| --- | --- |
| | External Review on August 31, 2009 |
the new version of hurricane 3, with built in speed glue effect. i dont know it is a little bit different that speed glued hurricane 3. it seems to be faster with not as much tackiness too me. it is not liek old hurricane 3 where the top shet was completely like glue, this one is pretty smooth, more tacky than tenergy though. the speed is still very good for looping. it feels a lot different than old hurricaen 3 because ball shoots out of the rubber more, also with a little bit more control. i call it a tenergy adaptation to hurricane 3 rubber. i think it is rpetty good, but i prefer tenergy.

Double Happiness Rubber

Table Tennis Rubber
All items are in stock unless otherwise stated. All prices are in USD.
If you need help or advice please contact us. We are happy to help!