Generic Donic Replacement Net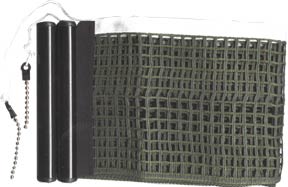 Price: $16.00


$18.95
Save $2.95 (16%)

Donic replacement net, fits the Stess, Ralley and Clip net set. Comes with the end post that slides into the mounting brackets.
Fits Donic, Butterfly, Yasaka and Stiga Net Set brackets.
---
Customers who purchased Generic Donic Replacement Net also purchased:
Ordering Information
Free shipping over $50 to continental US locations.
Best Price Guarantee We guarantee to have the lowest prices (shipping included) when compared to US table tennis stores. Please tell us if you find a lower USA price.
Reviews
Submit a short review about Generic Donic Replacement Net.